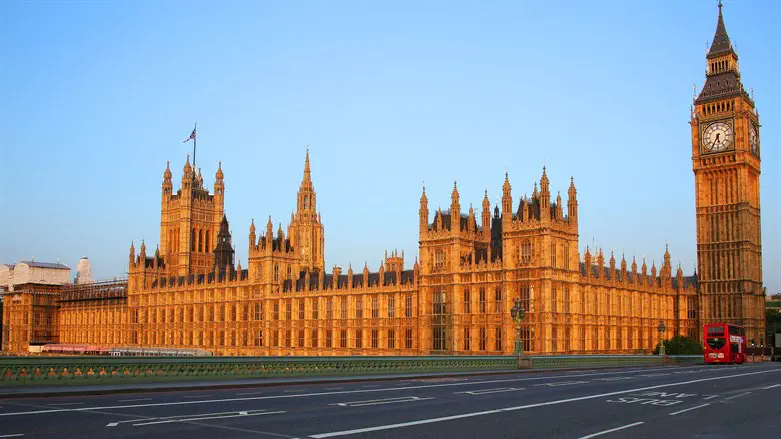 British Parliament in London
Rennett Stowe
UK Prime Minister Rishi Sunak announced that his government is backing a plan to build a Holocaust memorial at Westminster.
The $120 million Holocaust Memorial and Learning Centre will be constructed in Victoria Tower Gardens, a green space located next to Westminster Abbey and the Palace of Westminster, the UK Jewish News reported.
"As we prepare to mark Holocaust Memorial Day, I'm sure the whole House will join me in paying tribute to the extraordinary courage of Britain's Holocaust survivors, including 94-year-old Arek Hersh who is with us here today," Sunak said in parliament.
"This government will legislate to build the Holocaust Memorial and Learning Centre next to Parliament so that testimonies of survivors like Arek will be heard at the heart of our democracy by every generation to come," he added, before the start of Holocaust Memorial Day.
The Prime Minister also said that the legislation brings the country "one step closer" to building the national Holocaust Memorial and Learning Centre.
"The Memorial will honour the memory of those who were so cruelly murdered and preserve the testimonies of brave survivors so that future generations will never forget the horrors of the holocaust," Sunak said. "As the remaining survivors become older and fewer in number, it is vital that we push ahead with the Memorial which is supported by all major political parties."
The plan to build the memorial was initially approved in July 2021. It will be built out of 23 giant bronze fins. There will also be an underground education center.
The idea for the memorial was first proposed by the David Cameron government in 2016 but had been put on hold by the City of Westminster, where the UK parliament is located.
The proposal was put to an October 2020 public enquiry by the government.
An appeal to block the project was made in February 2022 by several London groups who took issue with the memorial being built in a green area.
The memorial is slated to open in 2024 and will be free to the public as a place to reflect on the murder of six million Jews in the Holocaust and other victims of the Nazis.