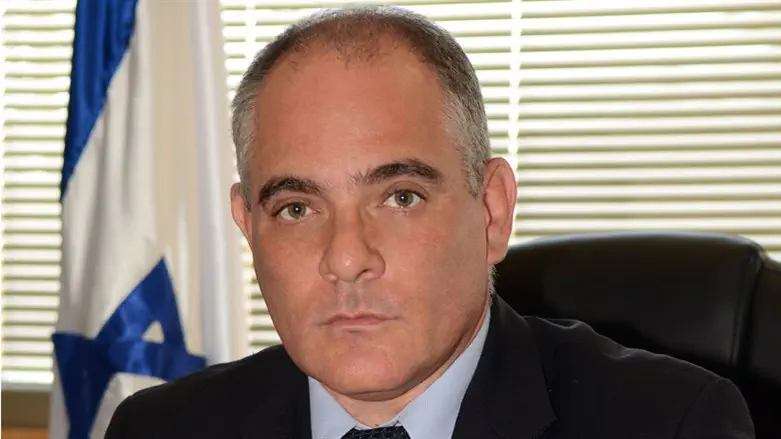 Ronen Hoffman
PR photo
The Israeli ambassador to France submitted his resignation Sunday, citing differences with the new Netanyahu government.
Ambassador Ronen Hoffman tweeted Sunday morning that he has requested the Foreign Ministry to "shorten" his tenure and find a replacement, allowing him to return to Israel by the summer.
"I am honoured to have been appointed by previous Prime Minister @yairlapid to represent and serve the State of Israel as Ambassador to Canada over a year ago," Hoffman wrote."
"With the transition to the new government and to different policy in Israel, my personal and professional integrity has compelled me to request to shorten my post and return to Israel this summer," Hoffman wrote in a message on Twitter.
"I will continue serving the State of Israel here in Canada with the same passion and pleasure until a replacement is appointed later this year. I look forward to continue working with all my colleagues and friends until then."
Hoffman previously served in the Knesset as a member of the center-left Yesh Atid party.
A fellow former Yesh Atid lawmaker-turned diplomat, Israeli Ambassador to France Yael German, announced her resignation last month, in protest of the formation of the new Netanyahu government.
"Sadly, the government you founded and lead – including representatives of parties whose extreme positions are expressed in the fundamental positions of the government, its policies and its statements on legislation – are invalid in my eyes."
"All these place, in my view, the character of the State of Israel and its values – as expressed in the Declaration of Independence on which we were educated and raised and which serves as our identity card and lighthouse – at risk."