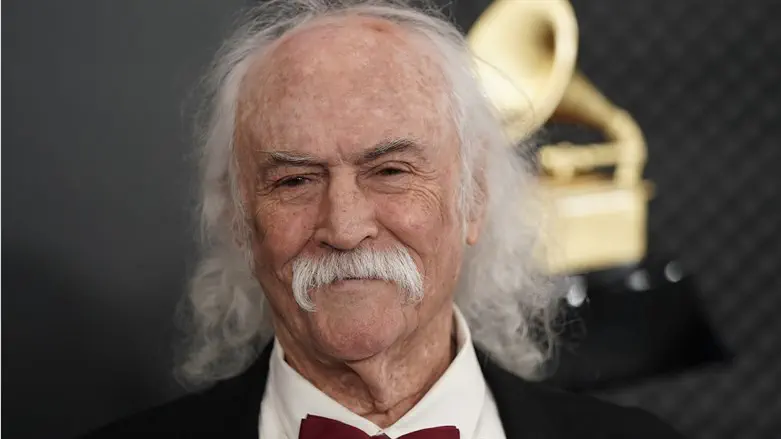 David Crosby
REUTERS/Mike Blake
Singer-songwriter-guitarist David Crosby, a founding member of the Byrds and Crosby, Stills & Nash (later Crosby, Stills, Nash & Young), died on Thursday at the age of 81.
His wife confirmed his death in a statement to Variety in which she wrote, "It is with great sadness after a long illness, that our beloved David (Croz) Crosby has passed away. He was lovingly surrounded by his wife and soulmate Jan and son Django. Although he is no longer here with us, his humanity and kind soul will continue to guide and inspire us. His legacy will continue to live on through his legendary music. Peace, love, and harmony to all who knew David and those he touched. We will miss him dearly. At this time, we respectfully and kindly ask for privacy as we grieve and try to deal with our profound loss. Thank you for the love and prayers."
The death came as a surprise to those who followed Crosby's very active Twitter account, which he'd kept tweeting on as recently as Wednesday, noted Variety.
Eight months ago, Crosby made headlines when he said he was done performing live, declaring, "I'm too old to do it anymore. I don't have the stamina; I don't have the strength." He subsequently backtracked about doing concerts, saying recently that he'd changed his mind and expected to be out playing live again.
Crosby joined the Byrds in 1964, appearing on the group's first five albums and producing the original lineup's 1973 reunion album. In 1967 he joined Buffalo Springfield on stage at the Monterey Pop Festival, which contributed to his dismissal from the Byrds. He subsequently formed Crosby, Stills & Nash in 1968 with Stephen Stills (of Buffalo Springfield) and Graham Nash of the Hollies. Canadian artist Neil Young later joined the group for live appearances.
Crosby and Nash recorded three gold albums in the 1970s, while the core trio of Crosby, Stills and Nash remained active from 1976 until 2016. Crosby, Stills, Nash and Young reunions took place in each decade from the 1970s through the 2000s.
He was inducted into the Rock and Roll Hall of Fame twice, as a member of the Byrds (1991) and Crosby, Stills & Nash (1997).