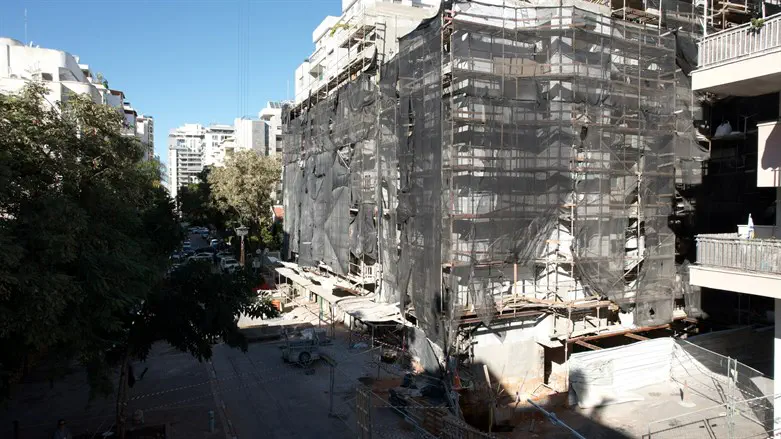 scene of construction site cave-in
Hod Hasharon municipality
Three residential buildings in the city of Hod Hasharon in central Israel were evacuated Thursday for fear that they may collapse following a cave-in at a nearby construction site.
The tenants were evacuated from the buildings until the sinkholes which opened could be dealt with. Part of the street was also blocked off for fear that scaffolding could fall.
The cave-in occurred in an automated parking lot at the construction site.
The municipality released a statement saying that "Hod Hasharon Mayor Amir Kohavi is on location alongside municipal engineering teams, a constructor from the contracting company, the structural engineer, and security forces."