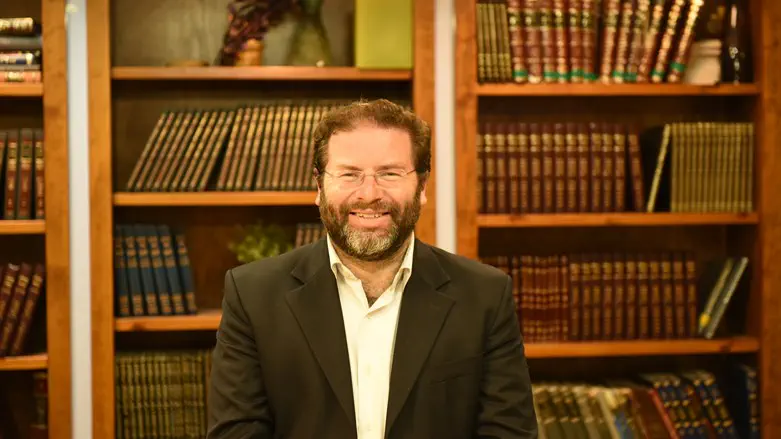 Rabbi Hagai Lundin
Courtesy
We are now in the period referred to by Kabbalists as "ShBBYM" [pronounced shovevim], an acronym composed of the first letters in Hebrew of their corresponding Torah portions dealing with the Exodus from Egypt (Shmot, Vaera, Bo, B'shalach, Yitro and Mishpatim), and also a play on the word wild or mischievous. During this time, we are more able to get out of the straits of our lives in all respects; to be free of the bondages and addictions.
Traditionally, there were Jews who, on these days (specifically on Mondays and Thursdays), would abstain from eating and drinking, refrain from any talking, etc. In our generation, this is an opportunity to "fast" and free ourselves a bit from today's big addictions – media and communications.
Beyond the restrictions that we should take on all year round such as keeping only one set time each day for opening a computer screen; installing a filter on our smartphone, etc.; it is a good idea these days to mentally abstain (!) from the "mischievousness" - or more accurately, troublemaking - of the media.
The word "mischievous" is perceived today as a harmless word, but its biblical origin means breaking through accepted norms; a kind of wild spirit for which one needs to repent. Sinking into the world of media and communications - which radicalize and exclude and present a shallow view of issues- inevitably leads to a "mischievous" and disturbed perception of reality; for example, that the intimidation of a minority, which did not pass the threshold, will continue to control us all while it threatens to rebel.
I suggest that during this period wed consume content from healthy media, and even that to a suitable and proper extent. We will continue to fight the physical and cultural threats, everyone in their own way, but getting out of media bondage is like leaving a stuffy room for the open air. Suddenly, we see that the vast majority of the figures around us are not busy hating and calling for civil disobedience, that we are surrounded by people who love their nation and their country.
Life is beautiful, the State of Israel is flourishing; and everyone is busy connecting, creating and freeing themselves from difficulties and straits.