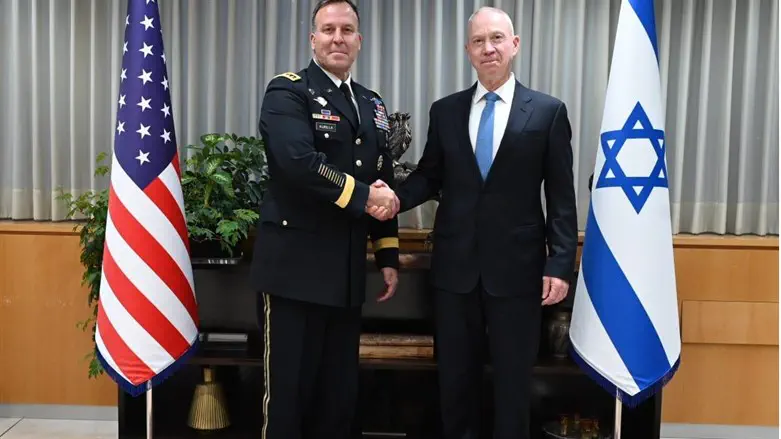 Gallant (right) and Kurilla
Ariel Hermoni (IMoD)
Yesterday, (Monday, 16 January 2023) Minister of Defense Yoav Gallant held a meeting with CENTCOM Commander, General Michael "Erik" Kurilla, at the MOD HQ in Tel Aviv.
The parties held a productive discussion during which Minister Gallant highlighted the unique and powerful bond between the United States and Israel, and the importance of further deepening defense and technological cooperation between the respective defense establishments.
Minister Gallant expressed his appreciation to the General for his personal contribution to ensuring and further strengthening our ties.
He also reflected on the great value that the CENTCOM framework provides to bilateral and multilateral defense cooperation in the Middle East, contributing directly to regional security and stability. He expressed his commitment to ensuring ongoing dialogue, further expanding cooperation and deepening the level of exchanges in the face of Iranian and proxy attacks on sovereign nations, and attempts to destabilize the region.
The parties agreed to maintain ongoing dialogue.