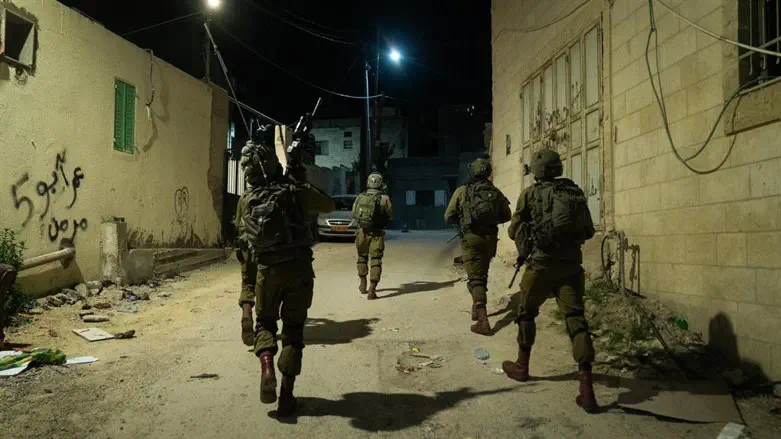 File footage: IDF activity
IDF Spokesman
During IDF counterterrorism activity adjacent to the village of Jaba' this morning, suspects shot live fire at IDF soldiers from a vehicle passing by.
The soldiers responded with live fire. Hits were identified.
According to reports, two terrorists were killed.
Following IDF searches throughout the vehicle, the soldiers found and confiscated an M-16 rifle.
No IDF injuries were reported.