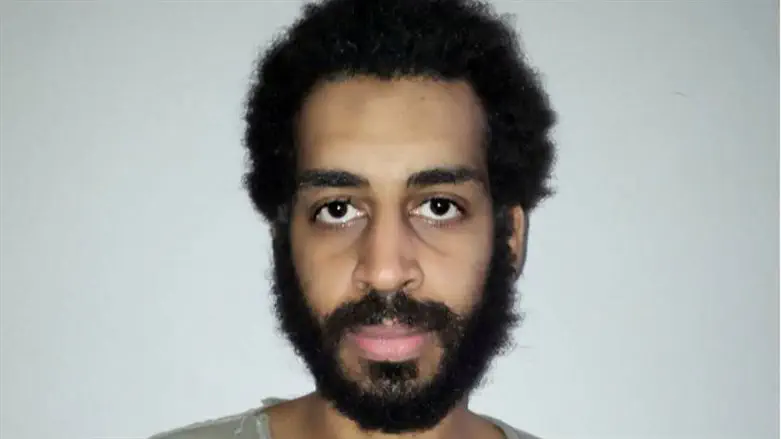 Alexanda Kotey
Syrian Democratic Forces/Handout via REUTERS
One of the members of the notorious terrorist Islamic State (ISIS) cell dubbed "The Beatles" has disappeared from the Federal Bureau of Prisons (BOP), Fox News Digital confirmed Thursday.
Alexanda Kotey, 39, was sentenced to life in prison in April after being transported to the US for trial in 2020 following his 2015 capture by Kurdish forces.
Kotey pleaded guilty in September to taking part in a hostage scheme that led to the deaths of Americans, Japanese and British citizens in Syria.
He and another member of "The Beatles", El Shafee Elsheikh, were charged in October of 2020 with torture, beheadings and other acts of violence against four Americans and others captured and held hostage in Syria.
The ISIS cell was nicknamed "The Beatles" by surviving captives because of their English accents.
The group's leader, Mohammed Emwazi who was known as "Jihadi John, was killed in an air strike in 2015 in Syria after an intensive manhunt.
A fourth member of the so-called "Beatles", Aine Davis, is imprisoned in Turkey on terrorism charges.
Kotey is apparently no longer being held at Pennsylvania's high-security Canaan prison and records showed he was "Not in BOP custody" as of Thursday, though his release date was listed as "unknown."
A BOP spokesman confirmed that Kotey "is not currently in the custody of the Bureau of Prisons" but said there could be "several" explanations for his recent disappearance.
In a statement to Fox News Digital, Randilee Giamusso said, "Inmates who were previously in BOP custody and who have not completed their sentence may be outside BOP custody for a period of time for court hearings, medical treatment or for other reasons."
Some reports suggested the ISIS member could also be assisting with investigations into another case, though Fox News Digital could not independently verify this.
The convictions of Kotey and Elsheikh on all eight counts in US District Court in Alexandria revolved around the deaths of four American hostages: American journalist James Foley, Steven Sotloff, Peter Kassig and Kayla Mueller.
"The Beatles" are also believed to be behind the beheadings of British aid workers David Haines and Allan Henning, and Japanese hostage Kenji Goto.