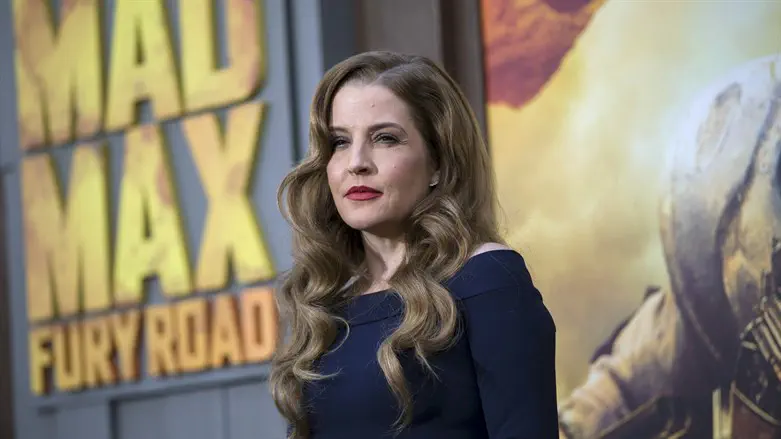 Lisa Marie Presley
REUTERS/Mario Anzuoni
Singer Lisa Marie Presley, the only child of Elvis Presley, died on Thursday at the age of 54, after being hospitalized earlier in the day, The Associated Press.
"It is with a heavy heart that I must share the devastating news that my beautiful daughter Lisa Marie has left us," Presley's mother, actress Priscilla Presley, said in a statement Thursday evening.
"She was the most passionate, strong and loving woman I have ever known."
The announcement came just hours after Priscilla Presley had confirmed that Lisa Marie Presley was rushed to the hospital earlier Thursday.
Los Angeles County paramedics were dispatched to a Calabasas home at 10:37 a.m. local time following a report of a woman in full cardiac arrest, said a spokesperson for the county's fire department. Property records indicate Presley was a resident at that address.
Paramedics arrived about six minutes later, Little said. A subsequent statement from the Los Angeles County Sheriff's Department said paramedics performed CPR and "determined the patient had signs of life" before taking her to a hospital in nearby West Hills immediately.
News of Presley's hospitalization was first reported by TMZ and later confirmed by People magazine.
Presley, 54, had attended the Golden Globes on Tuesday, where she celebrated Austin Butler's award for playing her father in "Elvis." She called his performance "mind-blowing".
Lisa Marie was born on February 1, 1968, to Elvis and Priscilla Presley in Memphis, Tennessee. After her parents divorced, she lived with her mother in Los Angeles, California, with frequent stays with her father at Graceland in Memphis.
She released her debut album in April of 2003. The album, To Whom It May Concern, reached No. 5 on the Billboard 200 albums chart and was certified gold in June 2003.
Her second album, released April 5, 2005, Now What, reached No. 9 on the Billboard 200 albums chart. Her third album, Storm & Grace, was released on May 15, 2012.
Presley was married four times to musician Danny Keough, singer Michael Jackson, actor Nicolas Cage, and most recently to music producer Michael Lockwood. She had four children.