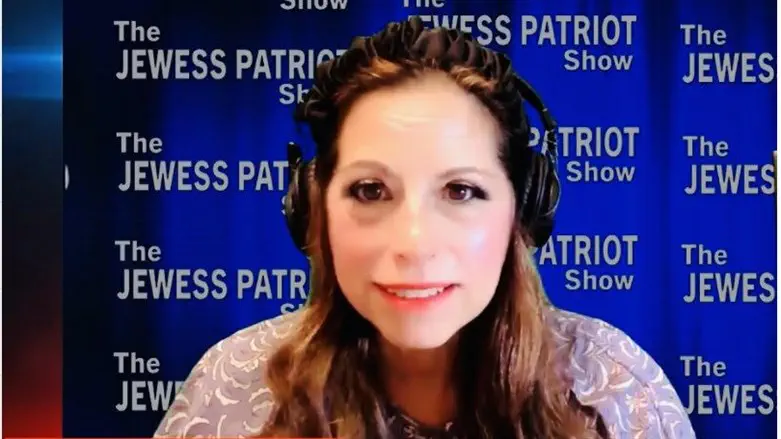 Cindy Grosz
Courtesy
December was a month of donuts, drinks, fried foods, menorah sweaters and dreidel games. It was also the month any concerned, informed Jewish activist followed social media influencers and organization emails and realized why Jews are losing the war on combating antisemitism.
Noa Tishby is a gorgeous face and recognizable voice who has appeared on Fox News representing herself as a proud Zionist. I'm not saying she doesn't love Israel, but she can't be a voice to fight antisemitism and then go to the White House and thank Debbie Wasserman Schultz for her invitation when the congresswoman was one of the original architects of the 2015 Iran Nuclear Deal.
Tishby is just one of a growing group of novice activists who have built Instagram platforms by reposting questionable information that Jew haters have access to.
It is sad and ironic that Kanye West's antisemitic tweets are getting more noticed because Jewish influencers are reposting them and building their analytics.
Real journalism includes extensive investigations, facts confirmed by multiple sources and original news stories. As a graduate with a broadcast journalism degree and years of work at newspapers and in electronic press, we learned the hard knocks of breaking news and sharing the facts.
While people from all backgrounds and political parties complain about "fake news" and bias education against Jews and Israel, one really has to ask, "Do Jews encourage antisemitism by fighting it the wrong way?"
Organizations
Nonprofit organizations are no better at fighting antisemitism than individual social media influencers. Why is it that our Hanukkah parties at JCCs had to include Kwanzaa and Christmas collaborations or drag Queen readings? Wasn't our miracle and candle lighting enough to celebrate?

Protests, rallies, petitions and boycotting companies that produce garments with swastikas never result in ending Jew hatred. Too few people come out and the media ignores our calls for help.
Can you name one organization, one rabbi, one politician who can be our modern day Moses or the leader like The Rebbe who all Jews and Zionists can look up to as the guide to end antisemitism? I can't.
It doesn't help when representatives from the Israeli Consulate ignore more conservative voices like myself who could actually help them promote Israel.
George Santos Jew-ish
While antisemitism is growing at alarming rates, a new trend is growing as well, saying you're Jewish. Remember when AOC claimed she was a Jewish woman with descendants who were Marranos?
Kourtney Kardashian's son had a Bar Mitzvah even though she clearly isn't Jewish and her son's father, who is Jewish, has been silent on the entire Kanye West antisemitism situation.
The Hadid sisters, clearly anti-Zionists, stand with their "Jewish friends."
Assimilation, intermarriage and everyone exploring their roots has people "choosing" to be or not to be Jewish and that never helps end prejudices against Jews.
Victims
Finally, fighting antisemitism by crying you are a victim only is successful when you can prove you are a victim. As an activist for many years, I have had my share of police reports, documents and witnesses.
Are too many playing the "cry wolf" scenario for personal gain rather than fighting antisemitism as an altruistic act of care and concern?
Joseph Borgen, the man viciously attacked in Times Square for wearing a yarmulke, was a victim of an antisemitic attack. Someone, if not a bot, remarking something negative in the comment section of Facebook is not an antisemitic attack. Yes, it's horrible, but not life threatening. If something bothers you, report it and then share it.
The Resolution of 2023
We all need to take a step back. We need to start from scratch!
Let's all pretend we are learning to read, learning to research, learning to write and most important learning to get along.
Antisemitism will never go away if our message isn't united. Antisemitism will never end if we
don't study history and learn from our mistakes. And, antisemitism means trusting. Non-Jews can help fight the battle and not every Jew is on the side of ending Jewish hatred.
Before we educate others and represent to others that we are the voices to fight antisemitism, we need to educate.
Cindy Grosz is The Jewess Patriot, Radio's Premiere Jewish Activist syndicated through Conservative Television of America, Real Talk Radio and the Black and White Network. The show streams through RokuTV, Amazon FireTV, iHeart, Spotify and Deezer and out of Israel through Jewish Podcasts. She ran as a pro-Trump congressional candidate in 2020. She is the chair of Jewish Vote GOP and a Jewish advisor for many 2022 candidates. Her lawsuit against the NYCDOE exposes scandals and corruption within public schools. She can be reached through [email protected]