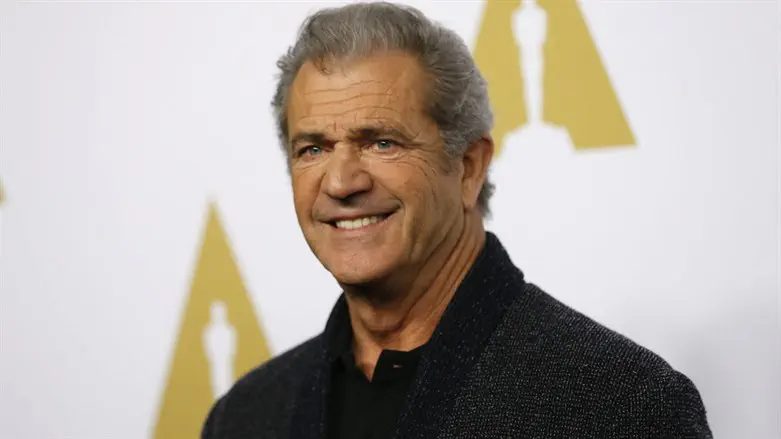 Mel Gibson
Reuters
Actor Mel Gibson has been dropped from being a "co-Grand Marshal" of the Mardis Gras parade in New Orleans after considerable backlash, especially from Jewish groups.
The Krewe of Endymion, which is the biggest organization in the February 18 parade, said on Saturday that Gibson, known for making antisemitic statements in the past, would be the "co-Grand Marshal" of its 37 floats. The position is one that is given to celebrities.
Gibson's selection was slammed by the Anti-Defamation League (ADL), the Jewish Federation of Greater New Orleans and the Greater New Orleans Rabbinic Council.
Endymion president Dan Kelly released a statement only 24 hours after announcing Gibson as the co-Grand Marshal saying that the controversial actor would no longer be given the honor.
"The Krewe of Endymion has received significant feedback about our grand marshal announcement. Some of this commentary included threats that cause us great concern," Kelly said. "In the best interest of the safety of our riders, special guests and everyone that welcomes us on the streets, Mel Gibson will not ride as a co-Grand Marshal for our 2023 parade."
The Anti-Defamation League, the Jewish Federation of Greater New Orleans and the Jewish Community Relations Council responded in a joint statement, applauding the Krewe of Endymion's decision to remove Gibson, but questioning why he was hired to begin with.
"Although it has been announced that Mel Gibson will no longer ride due to reported threats, ADL, the Jewish Federation of Greater New Orleans, and the Greater New Orleans Rabbinic Council – are appalled that Endymion chose Mel Gibson as the parade's 2023 Grand Marshal to begin with."
"Mel Gibson has a long history of making antisemitic, racist and misogynistic slurs. While the actor has made half-hearted attempts to apologize for his remarks over the years, there is still a great deal of pain associated with his name and deep wounds in the Jewish community from those controversies, which may never heal," the statement added.
The Jewish organizations noted that given Gibson's "history of fueling antisemitism and other forms of hate" they found his appointment as co-Grand Marshal of Endymion to be "completely insulting and shortsighted."
They urged Endymion leadership to "take the opportunity to learn why the selection of Mel Gibson caused such pain and disappointment to the Jewish community as well as the marginalized communities he has harmed in the past."
"While Carnival has had its own complex history with antisemitism and racism, Jews and other marginalized communities have been part of New Orleans Mardi Gras since the beginning," they said.
"Today, our communities are fully engaged in this cultural institution, including dozens within the Jewish community who ride in the Endymion Krewe. Mardi Gras is a celebration of the spirit of New Orleans, which includes all her citizens and residents and honors our diversity and our rich history. Endymion choosing a Grand Marshal with a strong record of hatred sent the wrong message about the event."