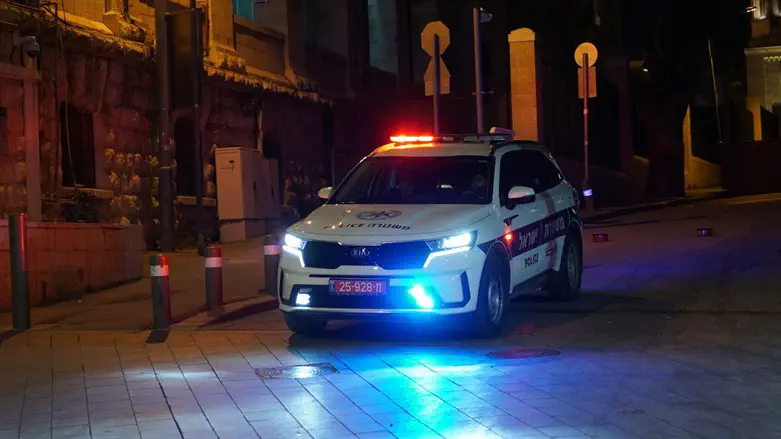 Police vehicle
Israel Police spokesperson
A 30-year-old man was seriously injured and a 24-year-old man was moderately injured when a car exploded in a parking lot in Netanya.
Magen David Adom paramedics evacuated the two to Laniado Hospital in the city for treatment.
The background to the incident is unclear. The police said that the remains of an explosive device that exploded in the vehicle and injured the two were found.
MDA medics who were present at the scene said, "When we arrived at the scene we saw a crushed vehicle. Nearby was a man about 30 years old who was conscious and suffered from bruises and shrapnel injuries. Another 24-year-old man was walking with minor burns and injuries."
"We gave them life-saving medical treatment and evacuated them to the hospital, with one in serious and stable condition and the other in moderate condition."