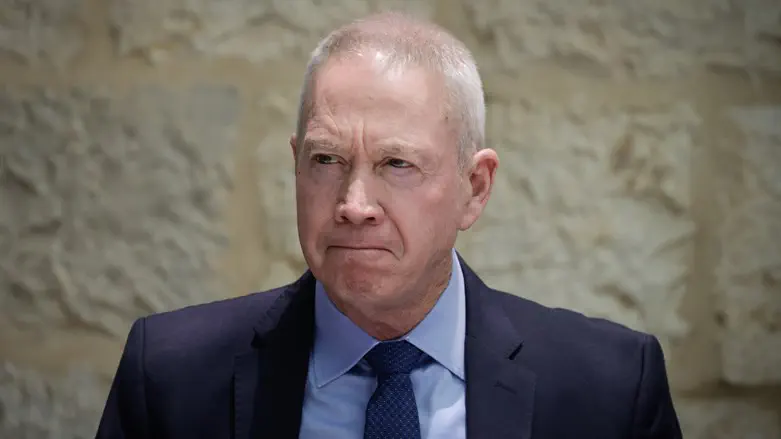 Defense Minister Yoav Galant
Olivier Fitoussi/FLASH90
Defense Minister Yoav Galant instructed COGAT Major General Rasan A'lian on Saturday evening to rescind the entry permits from three senior figures in the Palestinian Authority: Mahmoud Al-A'loul, A'zam Al-Ahmad, and Rouhi Fatoh.
The Defense Minister made the decision after consultation with all relevant defense figures.
His office emphasizes that the three took advantage of their position and entered Israeli territory to visit the home of the terrorist Karim Younes, who was released from prison this week after serving 40 years for the murder of IDF soldier Avraham Bromberg in 1980.
Channel 12 News reported that a large celebration occurred Friday in Younes' village, with PLO and Fatah flags being flown. Later, police forces arrived at the scene and were filmed attempting to disperse the festival.