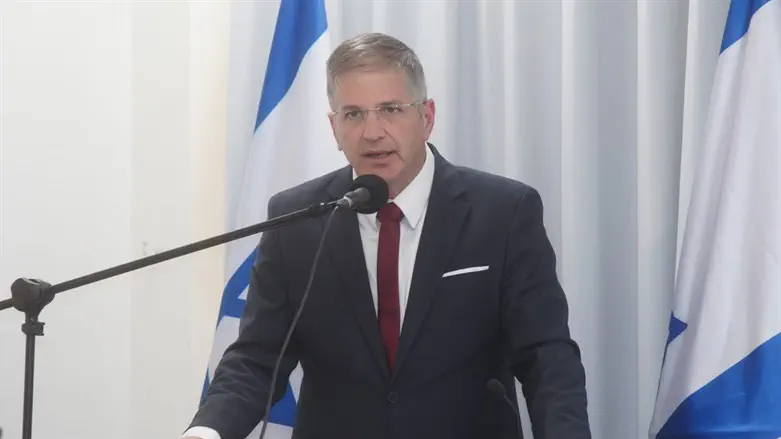 Yoav Kisch
Education Ministry spokesperson
Education Minister Yoav Kisch announced today (Thursday) the cancellation of former Education Minister Yifat Shasha-Biton's matriculation reforms.
According to Minister Kisch's announcement, the decision was made in light of the feedback gathered from principals, teachers, and other education professionals that the reform's implementation in the humanities has faced significant obstacles and have harmed the humanities professions.
The minister has directed the professionals in the Education Ministry to formulate a new outline to replace the now-discarded reforms. The incoming director-general of the ministry will present the updated outline by the end of March, 2023.
Kisch said: "The humanities subjects, the Bible and history, are a significant part of shaping the student's personal and national image, we will restore them to their status and the place they deserve. The new decision will first and foremost make it possible to restore stability and continuity to the schools and these subjects. In this period, the professionals in the ministry will begin discussions to formulate a new alternative that will be developed with all the relevant parties and will be presented to the public in an orderly manner."
Shasha-Biton's reforms had cancelled the written exams for history, literature, civics, and biblical studies and replaced them with class projects and multidisciplinary work in those subjects.