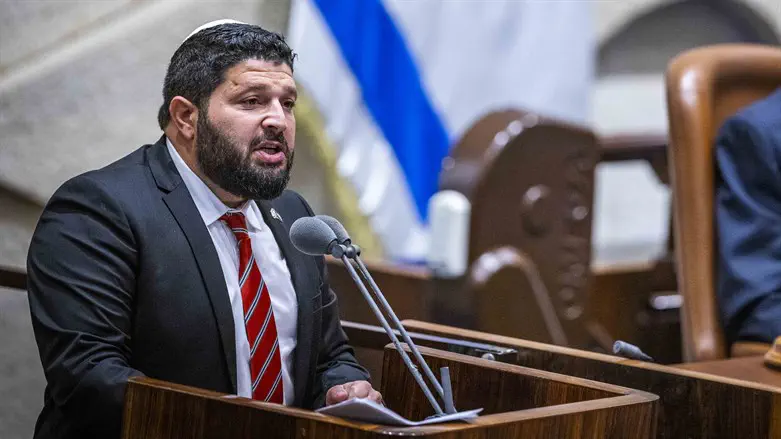 Almog Cohen
Olivier Fitoussi/Flash 90
MK Almog Cohen from Otzma Yehudit intends to be absent from votes in the Knesset on Wednesday, in protest of a 3% reduction in the tax benefit for the towns of Meitar, Carmit and Dimona in southern Israel.
MK Dudi Amsalem from the Likud will also be absent from the Knesset on Wednesday, with associates claiming that he is not feeling well.
Channel 12 News noted in a report on Tuesday that Cohen was supposed to serve as a Deputy Minister in the Prime Minister's Office in charge of the Be'er Sheva metropolis, but the appointment did not go through, since just before the government vote on the appointments, it became known that the law does not allow the appointment of more than two deputy ministers in a ministry.
Netanyahu had sought to appoint four Deputy Ministers in the Prime Minister's Office, thus exceeding the quota and forcing him to rescind the appointments of both Cohen and MK May Golan of the Likud.
MK Cohen said in response, "I was offered to serve instead as Deputy Economy Minister and wait for the change in legislation that would allow for the appointment of more deputies in the Prime Minister's Office, but I refused. I will serve the citizens and the faction through the Knesset."