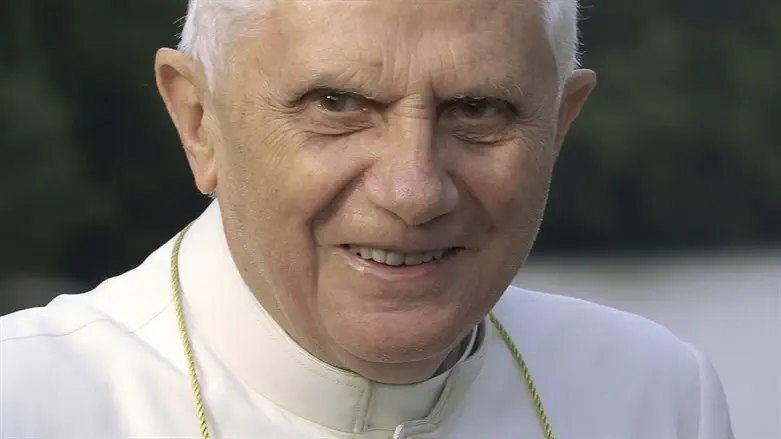 Pope Benedict XVI
REUTERS
The Vatican reported that Pope Benedict XVI, died on Saturday at age 95.
Benedict's body will be laid in St. Peter's Basilica on Monday so the crowd can pay respects.
"With sorrow I inform you that the Pope Emeritus, Benedict XVI, passed away today at 9:34 in the Mater Ecclesiae Monastery in the Vatican. Further information will be provided as soon as possible." tha Vatican's annoucment read.
"On behalf of all the citizens of Israel, I send my deep condolences to the Christian World on the passing of Pope Benedict XVI." Prime Minister Benjamin Netanyahu wrote. "He was a great spiritual leader who was fully committed to the historic reconciliation between the Catholic Church and the Jewish people, which he movingly expressed during his historic visit to Israel in 2009."
"In my meeting with him, he spoke warmly about the common heritage of Christianity and Judaism and the values ​​that this heritage gave to all of humanity. We will remember him as a true friend of the State of Israel and the Jewish people." Netanyahu added.