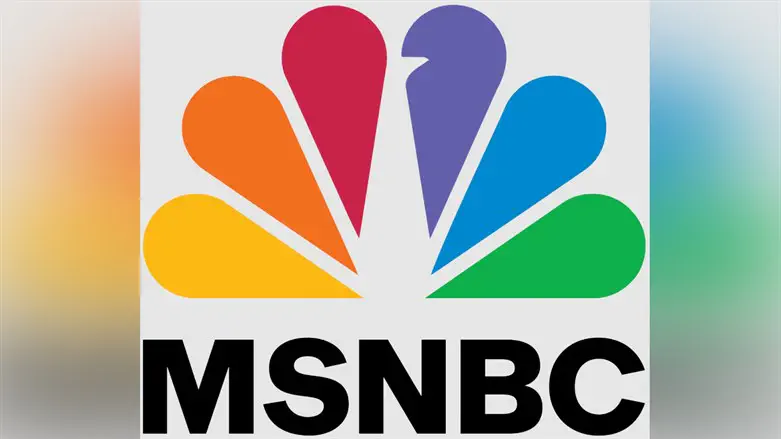 MSNBC
MSNBC
A media watchdog group dedicated to combating media bias against Israel declared the left-leaning MSNBC news network to be the most "dishonest" news outlet of 2022.
In a statement released Wednesday afternoon, media watchdog HonestReporting announced MSNBC as the winner of its annual Dishonest Reporter Award.
MSNBC's team of anchors and commentators were described in the statement as "overpaid talking heads whose anti-Israel agenda is so blatant they wear it as a badge of honor."
Referring to three of MSNBC's most prominent commentators, HonestReporting's Senior Editor Rachel O'Donoghue wrote: "Any attempt at journalistic impartiality (an almost mythical notion in the media world these days) has long ago been abandoned by the likes of Mehdi Hasan, Ayman Mohyeldin and Peter Beinart, whose obsessive hatred of the Jewish state colors their view on basically everything else."
"When Mehdi interviewed Peter about the war in Ukraine in May, the conversation somehow still managed to come back to Israel in one of the most beautiful examples of a straw man argument (see here for the infuriating video in question)."
"Anchor Ayman Mohyeldin rarely misses an opportunity to criticize Israel — even if it makes him look completely foolish in the process, such as when he claimed those who criticize World Cup hosts Qatar are simply "parroting Orientalist tropes" and sought to justify the harassment of Israeli journalists at the sporting tournament."
"What Ayman didn't mention to his viewers is that his defense of the chronic human rights violator that Qatar is might be because he used to work for Qatari-owned Al Jazeera. Just a thought."
The Dishonest Reporting Awards also featured a number of other categories, including:
1. Most Repetitive Correction: Many media outlets that misidentified Tel Aviv as the capital of Israel.
2. Trashed-talked on TV: Whoopi Goldberg for her offensive comments that "the Holocaust isn't about race."
3. Harbinger of the Apocalypse: Thomas Friedman for his New York Times op-ed in which he expressed surprise that an Israel that was only ever a figment of his imagination doesn't exist anymore.
4. Worst Non-Journalism Snafu:The New York Times Human Resources Department for having had to fire at least three freelancers and contributors after HonestReporting revealed their Nazi sympathies.
5. Biggest Scoop of the Year: Iranian state-backed Press TV for investigating HonestReporting and discovering that the majority of Israelis have served in the IDF.
6. Greatest Lack of Self-Awareness: Every single one of the 304 Palestinian and Arab journalists who signed an open letter criticizing HonestReporting after one of our exposés led to Palestinian reporter Shatha Hammad being stripped of a $5,000 prize given by the Thomson Reuters Foundation.
7. Worst Editorial Slip:The New York Times for printing — on the first night of Hannukah no less — a crossword that was shaped very much like a swastika.
"While the Dishonest Reporter Awards are a light-hearted look at some of the most egregious incidents of anti-Israel media bias, there is a serious side to our annual review," HonestReporting Executive Director Gil Hoffman said.
"MSNBC is a worthy winner given its obsessive hatred towards Israel as displayed by anchors and commentators such as Mehdi Hasan, Ayman Mohyeldin and Peter Beinart. Their agenda-driven broadcasts are often inflammatory and appear more suited to fringe media outlets rather than the mainstream channel that MSNBC is perceived to be by much of its audience."