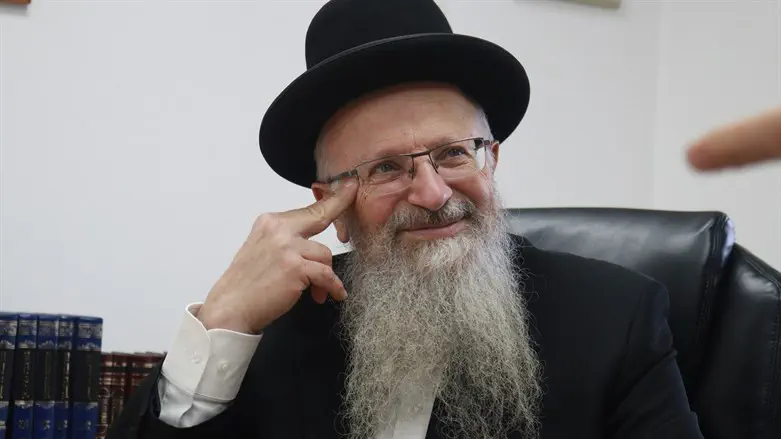 Rabbi Shmuel Eliyahu
picture used with permission of photographer
Safed Chief Rabbi Shmuel Eliyahu sharply criticized Israel's courts for being lax against terrorism following the deadly double bombing in Jerusalem Wednesday morning.
"Our sages said, 'All who show mercy to the cruel end up being cruel to the merciful.' These words can be said about some of the judges in the judicial system - not all of them. Some judges who naively have mercy on some Arab rioters, the one who raped a 5-year-old girl got off easy. The rioters during Operation Guardian of the Walls got off easy," Rabbi Eliyahu said.
"These judges are the cruel ones, the lawyers who pity the cruel ones, they are the cruel ones, they are the ones who cannot say our hands did not shed this blood.' When you have mercy on those who throw stones and Molotov cocktails, have mercy on people who stab with knives, you cause the next attack.
"Every judge and lawyer knows that if they have mercy on the cruel, our sages said they are the cruel ones. When you break the arm of the wicked you prevent terrorist attacks, it's up to you, it's your responsibility."