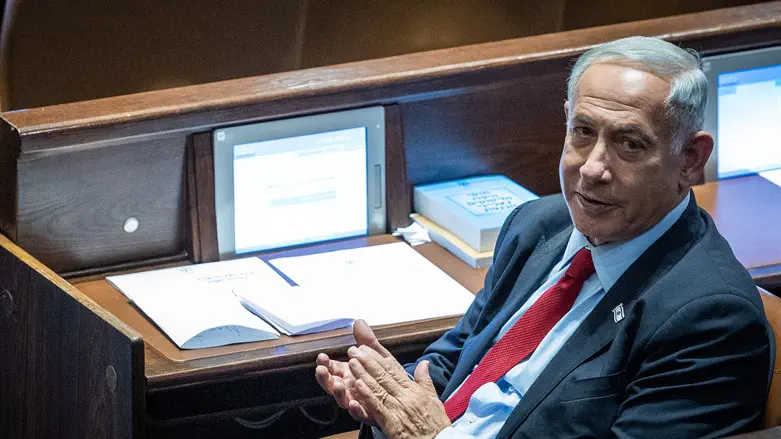 Benjamin Netanyahu
Yonatan Sindel/Flash90
The Likud party released a partial list of its demands in the ongoing coalition negotiations today (Tuesday).
The demands include the legalization of the yeshivas in Homesh and Evyatar in Samaria, stopping the illegal Palestinian Authority takeover of Judea and Samaria, the regulation of and connecting to the electrical grid of the 'young settlements,' and strengthening Jewish settlements in Judea and Samaria and throughout the country.
The Likud seeks to increase the salary of enlisted IDF soldiers by 20% and to ensure that soldiers in the last six months of their service receive salaries which match the minimum wage.
In addition, the party has multiple demands related to the cost of living, including providing free early childhood education for children from birth through the age of three, the freezing of the increase in the cost of electricity, water, fuel and property taxes, fast-tracking the importation of products which meet European standards, and the relaxation of regulations on businesses.
The Likud also seeks to pass the Basic Law: The Legislation, to strengthen the Knesset and establish a balance of power between the branches of government.
On Foreign Affairs, the party called for the strengthening of Israel's relationships with the other countries of the Abraham Accords and the commitment of all government ministries to promoting cooperation with those countries. The party also called for more peace agreements in the vein of the Abraham Accords and the fast-tracking of the Visa Waiver agreement with the US.