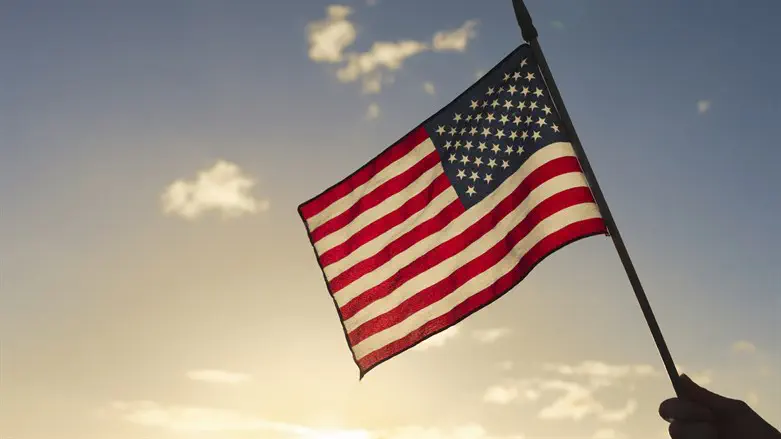 American flag
iStock
Veterans day, November 11th is quickly approaching and is a special time of the year to honor the friends and family in your life that have served in the United States Armed Forces. Getting a chance to honor the brave sacrifice of men and women who have spent years serving and protecting the United States is something to look forward to. Whether it's a father, a grandmother, or an old family friend, having a chance to thank them with a meaningful gift this Veterans day will be something worth doing!
If you have been wanting to find the perfect gift for the veteran in your life, here are some gift ideas you can't go wrong with!
For the Elderly Veteran
For the older veteran in your life, there are certain gifts that you can get that can help with some of the challenges of aging. Comrad's compression socks are a wonderful gift that is designed to help support healthy circulation and are incredibly comfortable. A compression sock is a very simple, and effective tool that can help people who deal with conditions like COPD or poor circulation.
For those who struggle with circulation issues, the area most affected is typically the lower extremities. When blood circulation is low, it can cause swelling in the lower limbs called peripheral edema. This can be very unpleasant for anyone who has it as it can limit mobility and be very uncomfortable. Edema in the lower limbs could be due to problems with the kidneys or the lymphatic system. It's indicative of an unhealthy pooling of liquid that is having trouble moving out of the lower limbs. Poor venous circulation is another common cause of lower limb edema.
Compression socks help to apply pressure to the lower limbs which encourages better circulation. If a person suffers from lower limb edema because of poor circulation or problems in the lymphatic system or the kidneys, compression socks can help make a noticeable difference. Compression socks can help to alleviate unpleasant discomfort and on top of that, Comrad's compression socks come in a wide variety of colors and styles to choose from!
If you have a friend or loved one who is a veteran and struggles with lower limb edema, or swelling, get the gift of Comrad's compression socks!
Reading Glasses
Reading is a pastime and hobby that is enjoyed by millions of people all over the country. If this veterans day you are looking for a meaningful gift to give, get that special veteran a pair of reading glasses. If they love to read or play crossword puzzles, this gift is one they will be happy they have. What's more, is that you can pair a set of reading glasses with a gift card to their favorite retail books store. If they love Barnes and Noble or use Amazon Prime for fast easy delivery to their door, get them a pair of reading glasses and a gift card combo they'll be excited about!
Supplements That Help With Aging
Here's the thing, aging is a natural and even beautiful part of life. The body was meant to age, and as it does it can start to require more nutrients to continue running effectively. For example, certain protein levels like collagen which are extremely important for the body's bones and connective tissue will start to naturally decline. That's why taking supplements through your diet, especially as you age, is so important.
Some supplements, like healthy omega-fatty acids, are actually very good for the human body as it ages. These rich fatty acids can help to reduce inflammation, strengthen cellular health, as well as provide a rich source of energy. Each kind of healthy fatty acid has unique benefits and the difference in omega 3 vs omega 6, mostly comes down to how you get them into your diet. Thankfully, if you or a loved one could benefit from more healthy fats, there are powerful supplements on the market that make it easier than ever to make sure you are getting enough!
Unique Military Gifts
The brave men and women who have served the United States have a special kind of pride in the fact that they gave up part of their lives for their country. This is why getting them a unique military gift is an awesome idea for this upcoming Veteran's Day.
What could unique military gifts be?
Great question! There are all kinds of military-themed gifts that you can get the special veteran in your life. From custom-made hats and t-shirts that could display the branch of services or even the war, they served in, to custom car accessories, there are a wide variety of options. The old adage says that when it comes to gift giving, it's the thought that counts. If you get the veteran in your life a military gift, whether it's a military license plate for their vehicle or a custom hat, they will appreciate it dearly!
For the Outdoorsman
Another great gift to get the veteran in your family, is a gift card to Bass Pro Shop if they enjoy the outdoors. For anyone who enjoys hunting, fishing, camping, or hiking, a gift card to one of the biggest retailers for outdoor adventures is a great idea. If your loved one is a veteran with a deep appreciation for the outdoors, this is a gift they won't take for granted. With some of the widest selections of outdoor equipment, Bass Pro Shop has something for everyone who enjoys spending time in nature.
Conclusion
It always feels good to give a gift that you know made someone's day, and sometimes it can feel intimidating to try and find a really good gift. Thankfully, finding a gift for the veteran in your life this upcoming Veteran's Day doesn't have to be hard or complicated. While it is the thought that counts, the good news is that with one of these great gifts you are sure to blow them away.