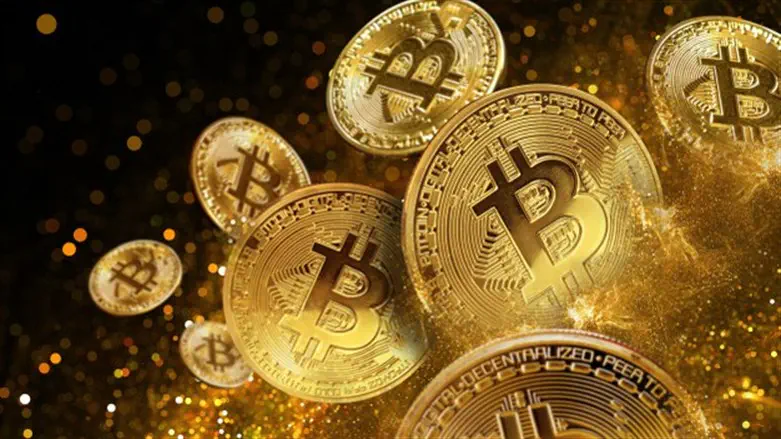 Kind of Cryptocurrencies
FREEPIK
Have you ever wondered what trading robots and cryptocurrency trading are and what it all entails? Why does it seem like the entire crypto community has become very interested in this trading all of a sudden?

Although it seems like an unusual phenomenon, in the last few years, trading cryptocurrencies with trading robots has reached its peak popularity among many newbies and experienced crypto investors.

Thanks to the rapid development of technology, these trading robots, or "bots" as some call them, have become indisputable tools and a great help to real traders on a daily basis. If you've read the BitiCodes review recently, you'll understand what one quality auto trading software can provide to highly motivated and ambitious traders.

However, before we get to the BitiCodes auto trading platform and its underlying features and benefits, let's know what trading robots are all about and learn more about automated trading, shall we?
What are crypto trading robots exactly?
Crypto trading robots, or bots, are robots used to automate trades. They represent programs that are executed to produce particular results in trades. Even though traders can't go to a crypto bot platform for trading and start bots with predefined rules, you can program these robots to suit each of your trading needs.

For instance, you can change the settings on a bot to make it purchase a particular cryptocurrency, such as Bitcoin or Ethereum, at a certain price or time. Of course, it all depends on your chosen crypto trading strategy.
Automated trading - briefly explained.
It's necessary to understand that crypto trading relies entirely on algorithms. These algorithms refer to instructions used to solve a mathematical or computational issue. For example, famous social media utilizes these algorithms in order to tweak users' feeds to their preferences.

Regarding the crypto world, algorithms may automatically trade various digital assets instead of their investors. Programs that utilize algorithms for trading are usually called "trading bots" or "trading robots."
Important roles of crypto trading robots
Application Programming Interfaces, or APIs, are used by trading bots. APIs represent software intermediaries that provide clear communication between different applications. So, your account is able to interact with an exchange, for instance.

These particular bots can also use your account for carrying out trades via your assets. Keep in mind that crypto investors usually use these trading bots due to their ability to operate 24/7. With that ability, they're able to quickly catch new changes or trends in the market, thus, making decisions far more efficiently and quickly.
What do crypto trading bots allow users to do?
Crypto trading bots allow you to utilize the crypto market without any need to do much at all. They represent a great option for everyone with little experience in crypto trading or those who don't quite comprehend the concept of the crypto market.

When starting out your crypto trading, it's easy to make the wrong call. Therefore, having the right platform or tool that will provide you with more efficient, informed, and precise decisions are one of the best helps you can get.

A great and trustworthy trading bot may be of great and profitable help to you. One of these bots is the BitiCodes platform, which you'll fall in love with, according to its fantastic features and benefits you'll learn more about!
BitiCodes auto trading software - the best option for traders
If you were asking yourself what the best trading robot for cryptocurrencies is, the short answer should be BitiCodes auto trading software. It's known as the most reliable auto trading platform according to numerous enthusiastic traders.

Featuring innovative and top-notch technology, high-tech functionalities, and powerful algorithms, it's no surprise why BitiCodes is the top trading solution for many traders. It functions by placing trades in the user's account, meaning traders don't have to check their trades daily.

For those wondering why BitiCodes is the most suitable auto trading solution in the crypto market at the moment, you'll understand once we get through all of its outstanding features and benefits. Let's get started!
Features and benefits of BitiCodes auto trading platform
BitiCodes, an auto trading platform, is known to possess the following features and benefits:

● Premade trading algorithms
● High customization
● Premade trading strategy
● Addition and customization of market signals
● Diversification of crypto assets
● High-quality trading system
● Over 94% proven accuracy.
● Demo account for beginners
● Hands-free trading
● Ease of use
● Customer support available
● More than 1,5000 available cryptocurrencies for trading
● Maximum reliability and security
How to use the BitiCodes platform?
In order to start trading with BitiCodes, you need to follow these necessary steps:

⦁ Go to the official BitiCodes website to get started. Sign up by entering all the required details, including your full name, email address, and phone number. Once done, the platform will send you to the broker, and you'll get access to your account.

⦁ Deposit funds using cards, bank transfers, or direct cryptocurrency deposits. Remember that the minimum deposit for opening a BitiCodes account is $250.

⦁ You may open a demo account first if you're just a beginner. However, this step isn't necessary if you're experienced in auto trading platforms.

⦁ Once done with a demo account, you're ready for the live trading service to begin!

How to know whether BitiCodes is trustworthy and legit?
Certainly, one of the top priorities for all internet users, not just crypto enthusiast traders, should be safety and security on the internet and online platforms.

Knowing how to recognize legitimate auto trading platforms is also a big deal. BitiCodes auto trading platform certainly is 100% legit and secure for usage, according to more than 420,000 satisfied users worldwide.

BitiCodes is, undoubtedly, the "next big thing" in the crypto industry, attracting numerous crypto enthusiasts to write a great number of reviews of it. It also possesses numerous endearing qualities, such as robust backtesting and intuitive user interface functionalities.

However, it's crucial to note that traders must act properly whenever they're actively trading on the crypto market and ensure to employ appropriate risk settings.

So, suppose you're motivated to start your crypto journey and a successful, long-term career in the crypto industry. In that case, we highly recommend the BitiCodes auto trading platform as your number one, reliable assistant! Good luck on your path to success!