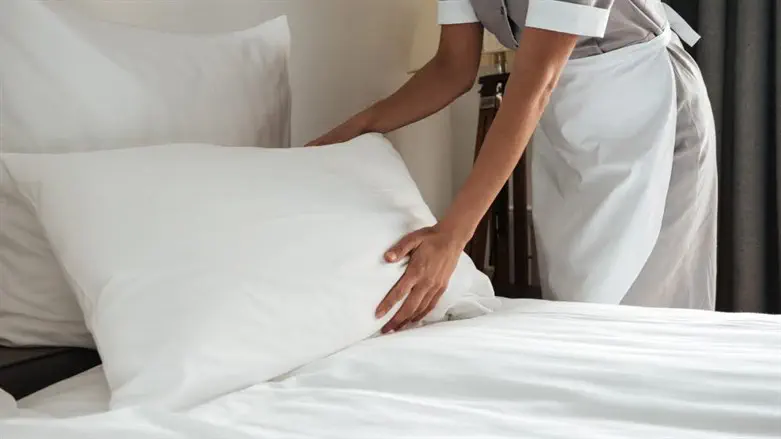 hotels
FREEPIK
The holiday season is a very popular period in the hotel industry, and many people want to go on vacation for a few nights in a luxurious hotel during the holiday itself or during the holidays.
A selection of boutique hotels in Eilat offer vacation packages for the holidays, and you can choose such a package. A vacation at a hotel during the holiday is an excellent opportunity to take a break, enjoy the company of the family and even enjoy a luxurious holiday dinner at the hotel.
Many take advantage of the convenience made possible by the fact that many workplaces are closed during the Holy Week, which is a convenient window of time to go on vacation. One of the options for a meticulous vacation is to choose a boutique hotel category, and we have gathered useful information on the subject for you.
The benefits
Boutique hotels spread throughout the country allow you to go out and enjoy a holiday vacation in a luxury boutique hotel. You will be able to enjoy a real couple's vacation in Hol HaMoed, with all the available pampering such as spa facilities or a private chef's dinner.
A selection of hotels offer vacation packages during the holidays, where each boutique hotel has its own uniqueness and the unique experience it provides to hotel guests. If you have already visited a boutique hotel, it is highly recommended to choose another boutique hotel to enjoy a different experience each time.
During the holidays, many hotels are characterized by a rush of visitors, so a boutique hotel is an advantage because you will enjoy privacy, peace and you will not feel the rush that you usually feel in large hotels in the north during the holidays. In a boutique hotel, the number of rooms is smaller, the staff provides a high level of personal service and the level of design and experience is at a very high level.
The options and the price
As mentioned, there is a selection of options during the holidays as far as boutique hotels are concerned. In terms of the budget, of course there is no uniform price here and the price is derived from the hotel you chose, the number of nights, the type of room and more. There are hotels that are very prestigious and require a particularly high budget, and there are high-quality boutique hotels in Jerusalem with a lower price level.
It is worth comparing and checking several options before deciding, when it is important to know that customer clubs and workers' unions often offer coupons or discounts for vacation packages in different hotels. It is very important to check the available options and then order the most suitable vacation package for you.
Sponsored by bn