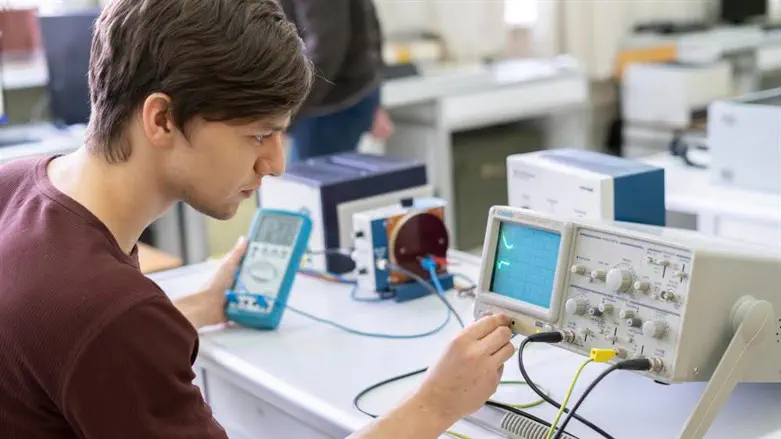 electrical
צילום: freepik
When looking for a manufacturing partner, identifying the ideal electrical company might be a challenge. Electronic manufacturing services include the whole product life cycle, from conceptualization to testing to production to final product integration, and are offered by a broad range of companies.
It might be difficult for the uninitiated to differentiate between a top-notch electronic manufacturing company and one that makes grand promises but provides mediocre at best.
Finding the Right Company
Find an electronics manufacturing company that has been there for some years, if not decades, and can boast of a rich heritage in the area of electronics manufacture. You should start your search with this. Long-standing businesses value their good name and will go the extra mile to ensure that every board they design and manufacture meets or exceeds industry standards for quality.
Any business you consider partnering with should be able to provide top-notch electronic manufacturing services. Still, you should verify that they also have enough design resources before proceeding with an outsourcing arrangement.
You may need a complete redesign of your project, or you may be sure that your board's or component's present specs are state-of-the-art and only want a professional opinion. You could need a designer for your project either way.
Ensure that the machinery, tools, and other equipment the company plans to utilize to produce its items are also of the most excellent quality to give yourself an edge over the competition.
One of the most crucial things to keep an eye out for when negotiating a contract with a company is whether or not they adhere to the most up-to-date standards and conventions in their industry.
NTI Tops the Requirement In All the Aspects
These claims regarding NTI Electronics, an Israeli firm, are true. When it comes to providing services to sectors and organizations that are at the forefront of the electronics industry, their organization has set the bar very high. High-quality electronic services may be provided since they are involved in the whole product development and manufacturing process, which can apply to many industries in Israel and worldwide.
The Company Has Excellent Service in Modified Electronic Services
The company can modify its electronic services to fit the needs of each individual client without sacrificing precision or consistency in the outcomes or quality of service provided. They have been providing electronic services to high-tech companies, security, medical, and other fields for over 15 years. During that time, they have faced and overcome every conceivable challenge and complexity to guarantee the complete satisfaction of every single customer.
Great Variety of Electronic Services
Electronic development, electronic engineering, developing electronic product portfolios and final electronic product files, electronic simulations, prototypes, and quality products are just a few of the many electronic manufacturing services that NTI can provide. The benefits are provided for projects of any required scale, from small prototype runs to massive assembly lines, and in any field or electronics domain, whether military or consumer.
Their Services Are Results of Years of Research
Research, development, and manufacturing at NTI are all conducted following commercial, military, and medical standards from across the globe. Because of these uniform practices, NTI can provide various services, including but not limited to order fulfillment, product creation, import process management, and costume creation. There is no point in the electronic manufacturing process at which you cannot make use of these services.
The Importance of NTI in the Market
NTI provides services to any industry in the vast electronics market thanks to its cutting-edge skills for creating electronic products. Beginning with the prototype stages, NTI tackles the development of every electrical product with a high level of competence and professionalism, with a significant focus on detecting and addressing possible failure causes as well as obstacles and challenges faced during development.
PCB assembly with NTI may be done in two ways: manually and automatically
Due to the ever-changing nature of printed circuit board soldering, NTI devotes a great deal of time and energy to perfecting all the little details of every soldering job it does. It is the best PCBA site one can trust in. Because of our in-depth knowledge of PCB assembly, we can execute any soldering task, no matter how difficult it is or how many units must be manufactured. From the prototype stage through small or large series manufacturing, NTI's PCB soldering is done with the utmost care and attention to detail, employing whatever approach is required to ensure the needs of their clients are satisfied.
Conclusion
NTI is capable of developing printed circuits for all types of printed circuits and electronic circuits at any level of categorization, as well as for all active electronic industries, such as the medical and security fields. The services provided by NTI include both printed circuit design and printed circuit development. One-sided, two-sided, flexible, stiff, and custom-made printed circuits — NTI has the state-of-the-art answers for them all. Industries in Israel and across the globe must adhere to international standards, and these solutions are adjusted to meet those requirements.