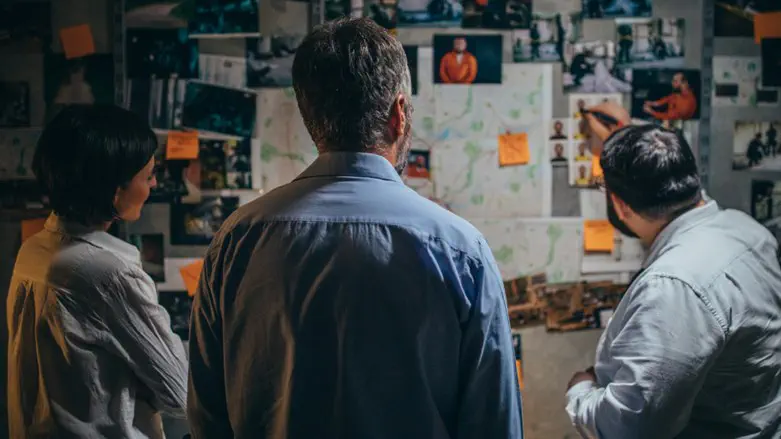 Playing tricks in fraud investigations
צילום: ereferer
Synopsis
Investors in high-risk ventures enlisted the services of Oghma through their law firm. Their story involved investing in a lucrative opportunity by a company which claimed to have developed an advanced algorithm of arbitrage.
Arbitrage is basically an investment strategy in which assets are being sold and bought in different markets while taking advantage of the price differences between markets for the same assets. While the price differences are usually small, being able to repeat these actions in large volumes can generate a large profit. After a period of six months with considerable profits, the investors decided to withdraw some of them in order to further diversify their portfolios.
At this stage, they were not allowed by the company's website to withdraw their profits/funds and after turning to the company's support without any reply, they were also locked out of their account.
Unfortunately, the investors did not conduct proper due diligence on their investment and became exposed to a pyramid scam in which profits are an illusion created by moving funds from different investors to create the appearance of profit, while the scammers themselves are withdrawing the investments from the company into their own accounts.
In addition, it appeared that these so called "managers" of the company were using aliases which created a barrier between them and the investors who did not know how to contact them or utilize their lawyers in order to file a lawsuit against them.
Scope of investigation
At Oghma, we formulated a plan of action that enabled us to expose the true identities of those responsible for the scam, so that the investor's representatives (the lawyers), would have the necessary information to take actions of their own – i.e., filing a lawsuit and contacting the authorities, both at the appropriate jurisdiction.
The plan of action was comprised of utilizing two main tools – Osint (Open-Source Intelligence) and Humint (Human Intelligence). The Osint part was in charge of understanding the eco-system of the scammers – which websites they used, IP addresses and servers, email domains, social media accounts related to the company, and other communication mediums they used to connect with the clients. By crawling the company's social media accounts, we were able to raise a few suspected true identities related to the scammers. They were not foolish and the scam was well prepared, but online footprints that they created in the past remained online and were accessible by using various techniques.
At this stage Oghma started utilizing its Humint capabilities to contact the company as representatives of new potential investors of the company's arbitrage product. Being a bit more careful than our clients, we managed to convince them to do a video chat with our field operatives so we could be more "at ease" at investing. Comparing the individuals we saw in the video chat to the suspected online profiles supplied us with undisputable evidence for these scammers' involvement along with their true identities and locations, and even raised a few more suspects that did not come up during the Osint phase of the project.
Outcome
This information allowed the clients' law firm to contact their peers in another country where the suspects truly live and operate as well as alerting the authorities about the scam. Fortunately, the scammers' origin country is prosecuting these kinds of schemes relentlessly and the case itself should not take years to resolve in court.
About Oghma
Oghma is a small business intelligence firm which provides different services such as due diligence reports, litigation support, evidence for legal disputes, fraud investigations, and asset tracing – utilizing OSINT and HUMINT capabilities.
Due Diligence
Conducting research and evaluating individuals and companies in order to mitigate risks regarding business opportunities.
[ Background Checks / KYC / AML / PEP ]
Litigation Support
Providing assistance in litigation and arbitration cases in forms of hard evidence and extensive reports.
[Bespoke Intelligence / Arbitration / Legal Disputes ]
Negative Campaign Uncovering
Tracing and exposing negative campaigns against individuals, companies, and other entities.
[ Disinformation / Social Media / Counter Strategy ]
Financial Investigations
Support in cases of fraud and scams by individuals, companies, and websites with origins in the clearnet,
darkweb, and the cryptocurrency industry.
[ Cryptocurrencies / Darkweb / Financial Reports ]
Asset Tracing & Missing People​
Tracking of hidden assets and individuals around the globe.
[ Company Registrars / HUMINT / Mapping ]
Oghma's services are fully customized and shaped uniquely to suit each of our clients' needs.
For more information, please visit Oghma's website www.oghma.info