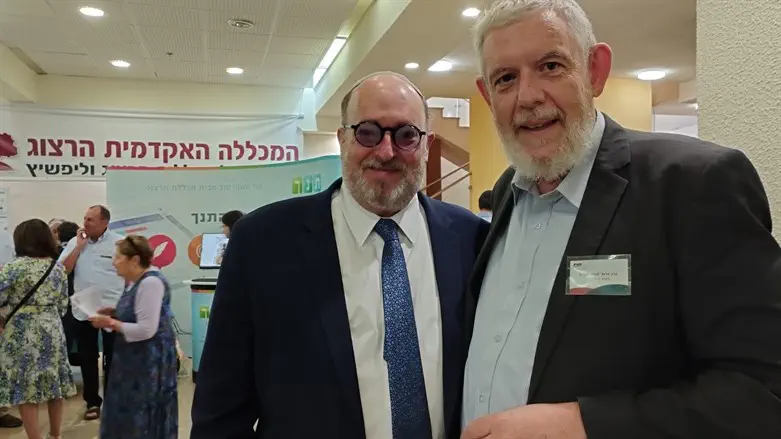 Rabbi Dr. Katriel Brander, CEO of Ohr Torah Stone
צילום: מכללת הרצוג
Over 4,000 participants have come to the opening day of the Yemei Iyun BTanakh at Herzog College.
There is standing room only in many of the live lectures on the Alon Shvut campus. Visiting lecturers from overseas include Rabbi Jacob J. Schacter from Yeshiva University, Rabbi Moshe Shulman, Rabbi David Fohrman, and Rabbi Yitzchak Etshalom.
Thousands more participants are watching the live-streamed lectures and are registered for the parallel online program of museum tours and lectures. Israel's leading Bible study conference continues until Wednesday, with the addition this year of live online sessions in the evenings.
הרב מנחם ליבטג, הרב ד"ר כתריאל ברנדר, והרב פרופ' יעקב שכטר
צילום: מכללת הרצוג