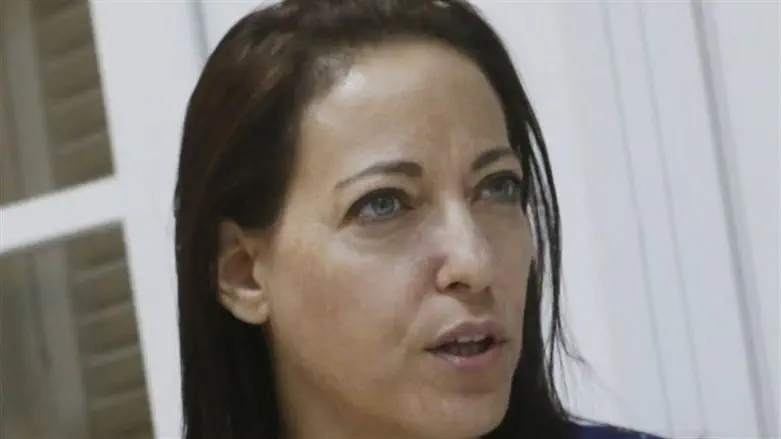 Lihi Lapid
Miriam Alster, Flash 90
In recent weeks, the Prime Minister's Office has turned to the Shabak (Israel Security Agency) with a request to investigate threats against Prime Minister Lapid's wife, Lihi.
According to a report in Walla! NEWS, after a number of emails threatening Lihi and her family were sent from an identical address, sources in the Prime Minister's office said the Shin Bet had handled the matter, and the individual behind the threats was located and warned of the consequences of their actions.
They added that it was determined that the threat level was low and the security unit responsible for protecting the prime minister's wife was provided instructions on handling the matter.
In May, an indictment was filed against a woman suspected of sending threatening letters to Prime Minister Naftali Bennett and his family.
The envelope containing the letter had a bullet attached. The letter read: "This is the bullet that will hit your soft underbelly, Naftali Bennett, as well as Yoni Bennett (Bennett's 17-year-old son) if you do not resign."
The suspect, Sporta Haniya, was later arrested in connection with the case. In security footage shown to the Haniya while she was in custody, she can be seen in her office, wearing gloves, and taking a sheet of paper from a printer before placing it in a plastic bag. She can also be seen placing an additional object in the bag, and police investigators have surmised that it was the bullet mailed with her letter.