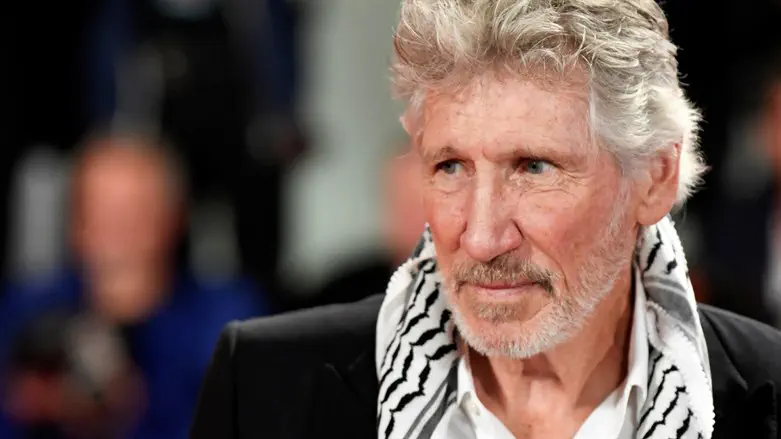 Roger Waters
Reuters
Former Pink Floyd bassist and vocal BDS supporter Roger Waters was denounced by Canadian Jewish groups for participating in a Montreal, Quebec event endorsed by Samidoun, an organization that the Centre for Israel and Jewish Affairs (CIJA) said had documented ties to the Popular Front for the Liberation of Palestine (PFLP).
The PFLP is designated as a terrorist entity by the Canadian government.
CIJA decried the participation of Waters the July 14 event, saying in a statement they were "deeply troubled by the musician's lack of judgement in lending his voice to such an event."
"We are very concerned that a celebrity with a following as big as Roger Waters would participate in an event supported by organizations with documented ties to terrorists such as Samidoun," said CIJA Quebec Vice President Eta Yudin. "Advocating for peace in the Middle East is laudable. Lending energy to organizations and individuals with ties to terror groups is unacceptable."
Waters gave a speech at the Samidoun-endorsed event "Standing Up for Student Solidarity with Palestine," which was aimed at university students in Montreal.
CIJA noted that Samidoun "regularly and publicly celebrates its ties to the PFLP" and that in 2016, "the PFLP issued an official statement of gratitude to Samidoun for its support of convicted PFLP terrorists."
"PFLP flags are regularly and prominently featured in Samidoun events," CIJA added.
In February 2021, the government of Israel designated Samidoun as a terrorist organization, citing its links to the PFLP's anti-Israel propaganda efforts, fundraising, and recruiting activities.
"Imagine how Jewish students feel when they learn that an event aimed at young Montrealers is supported and endorsed by hateful organization such as Samidoun," Hillel Montreal said in a statement.
The CEO of Montreal's Federation CJA, Yair Szlak, called the appearance by the well known rock star "troubling."
"We in the Jewish community are troubled by Waters' decision to lend his voice to an event supported by such a group," Szlak said. "If Waters wants to promote peace in the Middle East, he should support one of the many initiatives that bring Jews and Arabs together rather than supporting organizations that drive them apart and move us further from peace."