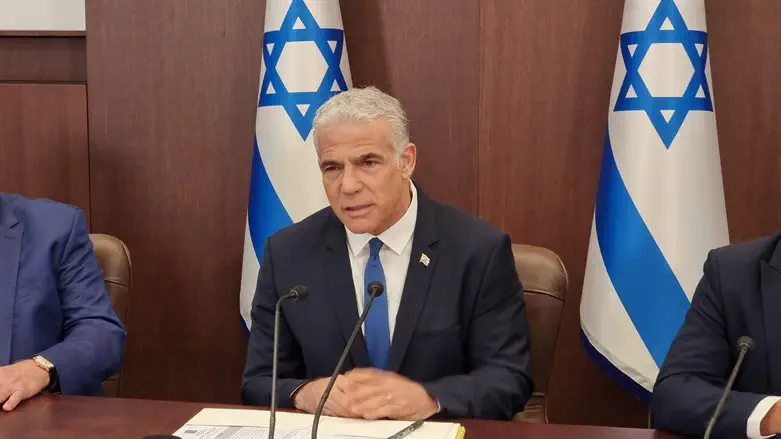 Lapid at Cabinet meeting
Israel National News
Prime Minister Yair Lapid spoke Tuesday with British Prime Minister Boris Johnson.
The two leaders' conversation was warm and friendly, the Prime Minister's office said. Prime Minister Lapid thanked Prime Minister Johnson for his friendship and long-standing support for the State of Israel and Johnson success going forward.

The leaders discussed ways to continue deepening their nations' bilateral ties in various fields, including the economy, trade, technological cooperation, cyber, and more.

Prime Minister Lapid and his British counterpart exchanged views on the challenges in the international arena, primarily Iran. Lapid emphasized the need to apply pressure and have a credible military threat, in order to prevent Iran from becoming a nuclear threshold state.

Prime Minister Johnson also wished Prime Minister Lapid success in his new role.