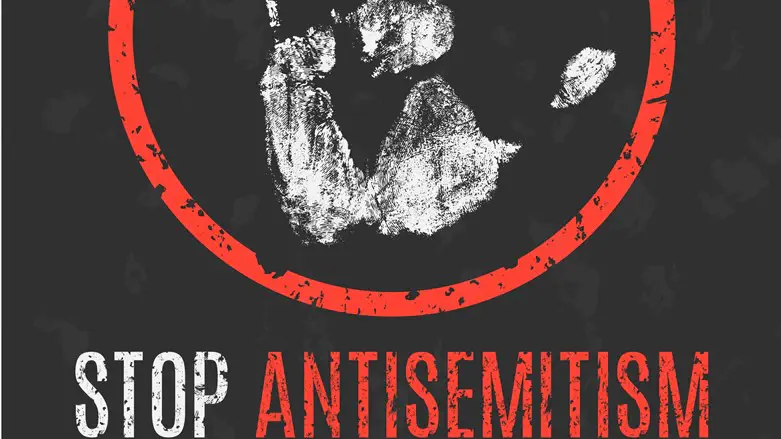 Antisemitism
iStock
The Presidency of Bosnia and Herzegovina (BiH), the three-member panel which serves as the country's head of state, adopted the International Holocaust Remembrance Alliance (IHRA) working definition of antisemitism on Friday.
The adoption of the definition was announced by Milorad Dodik, the Serb representative in the Presidency.
"Upon my initiative, the Presidency of BiH adopted today [the] legally non-binding definition of antisemitism," he said on Twitter. "By doing so, BiH has joined other 30 countries that also adopted the same definition."
Days earlier, during a trip to Israel, Dodik said: "It is no secret that I feel a great appreciation for the State of Israel and I simply love the Jewish people, mainly due to the sense of historical partnership that my people went through with the Jews during World War II."
The Combat Antisemitism Movement (CAM) advocacy organization applauded BiH's decision to adopt the definition.
"Congratulations to Bosnia and Herzegovina for joining the more than three dozen nations that have adopted the IHRA working definition of antisemitism, an essential step in fighting Jew-hatred globally and building bridges between peoples of all faiths," they tweeted.
"Promoting the adoption of the IHRA Working Definition of Antisemitism is a top priority for CAM," the group said in a statement. "We warmly welcome Bosnia and Herzegovina's decision, and hope additional countries will follow suit in taking this important step in combating antisemitism, in all its contemporary manifestations."
The Conference of Presidents of Major American Jewish Organization praised BiH for the move.
"We commend Bosnia + Herzegovina for adopting the IHRA definition of antisemitism. Thank you President @MiloradDodik for your initiative, following your successful visit to Israel this week," CEO William Daroff tweeted.
The World Jewish Congress echoed the same sentiments, tweeting, "Fighting hate requires drawing a firm line in the sand. Thank you to the Presidency of Bosnia and Herzegovina for ensuring the country joins the list of those that have adopted the IHRA definition of antisemitism."