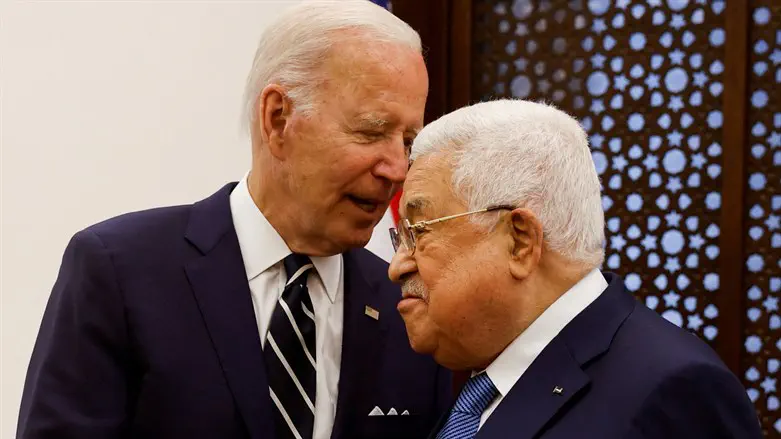 US President Joe Biden & PA President Mahmoud Abbas in Bethlehem
REUTERS/Mohamad Torokman
Jay Shapiro talks about how the Israeli flag was removed from US President Joe Biden's car when he visited the Palestinian Authority.
The same occurred when Biden deliberately, and without Israeli escort, visited eastern Jerusalem.
According to Shapiro, this is a great insult to the State of Israel on the part of the President of the United States.
He also thinks that after this visit Israel can understand exactly what the White House thinks about the Israeli-Palestinian issue. It seems that Biden is interested in bringing the Palestinians back to the forefront at all costs.