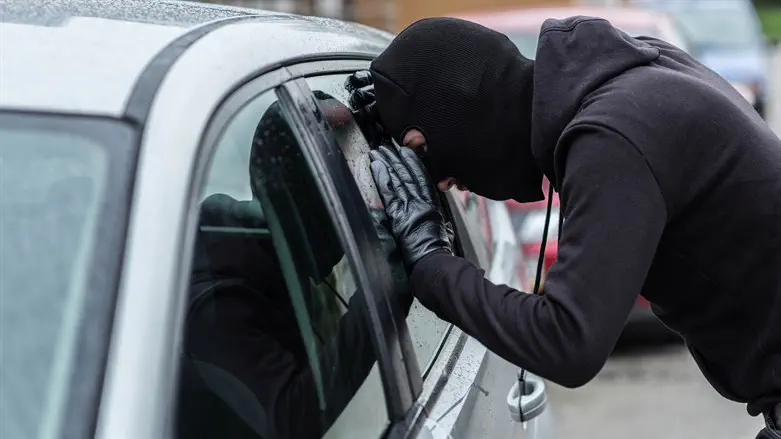 Abduction
iStock
Yad Binyamin resident Moshe Bendek was released this afternoon (Friday) after being abducted early in the morning in the city of Sao Paulo in the state of Brazil where he runs a handbag and diamond store.
Bendek, who was abducted by criminal elements, is currently at the police station in Brazil and has spoken briefly with his wife.
The Foreign Ministry has been in contact with the family and the relevant Brazilian authorities over the last few hours.
Shai Reichner, head of the Nahal Sorek Regional Council, who was in contact with all parties until Bendek's release, said, "I would like to thank the Foreign Ministry, the Magnus Company, the Israel Police and all the private individuals who responded to our call and provided assistance in many areas until we reached this long-awaited moment."
"Special thanks to all the media who showed responsibility and responded to our requests not to publish identifying details that could have delayed the release and caused great grief. A peaceful and restful Shabbat to all," Reichner added.
A Foreign Ministry statement read: "We are happy to hear that an Israeli citizen was released after he was abducted yesterday afternoon in Brazil."

"From the early hours of the morning, the Israeli consulate in Sao Paulo, together with the Department of Israelis Abroad, has been in contact with the family and the Brazilian authorities in order to assist and facilitate his release."

"In a quick operation by the Brazilian police, the citizen was released from the kidnappers after his location was verified. The Brazilian police, the family and members of the Jewish community have been in constant contact with the Consulate General in Sao Paulo, with the Consul General, Rafi Erdreich, the Consul Aviel Avraham and the Attaché of the Israel Police, Mr. Moshe Turgeman, to assist in the release process."