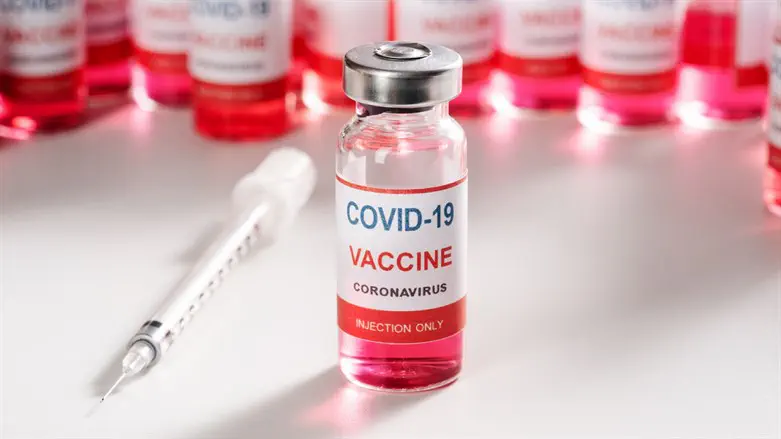 Illustrative
iStock
On Wednesday, the German Ministry of Health (Bundesgesundheitsministerium) published an announcement on its official Twitter account, asking for members of the general public who have experienced an adverse event following COVID vaccination to contact the Ministry's data and research department, the Paul Ehrlich Institute (PEI).
"One in five thousand people has experienced a serious adverse event following COVID vaccination," the text above the graphic reads. "If you suspect that you are suffering from an adverse effect, seek medical assistance and report your symptoms to the Paul Ehrlich Institute."
The text within the graphic box adds, "Do you suspect an adverse event following Coronavirus vaccination? Contact your doctor and report your symptoms to the PEI via their special form."
The tweet was then removed by Twitter for allegedly "violating the policy on spreading misleading and potentially harmful information related to COVID-19," and the account of a private individual who had retweeted it was frozen.
However, the correction posted by the Health Ministry to its original tweet remained intact:
"Correction: The reporting rate for severe adverse reactions according to data from PEI is 0.2 reports per 1000 doses," the Health Ministry wrote. The revised figure corresponds to one report per five thousand injections, not people as was originally stated.
Twitter later reinstated the original tweet, with the German Health Ministry noting immediately below that: "The risk of a severe adverse event following COVID vaccination is very small," and adding that an "incorrect calculation" had previously been posted, without specifying what had been wrong.
According to PEI's data (here), around one percent of cases resulted in death (2,810 people). Four percent of cases reported referred to permanent damage, and another 33 percent of reports related to people who had yet to recover.
The findings broadly tally with a recent study (here) conducted by British Medical Journal Senior Editor Dr. Peter Doshi, who used data from Pfizer, Moderna, and the FDA in order to analyze the risk of hospitalization resulting from adverse reactions to the vaccines in their clinical trials, as compared to the protection conveyed by the vaccines from COVID-19. Dr. Doshi concluded that: "The results show an excess risk of serious AESIs [adverse events of special interest] greater than the reduction in COVID-19 hospitalizations in both Pfizer and 298 Moderna trials."