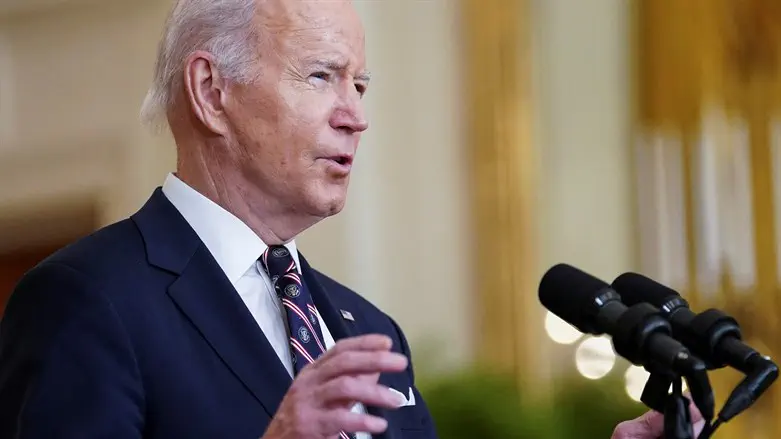 Biden
צילום: רויטרס
President Joe Biden is considering making a public statement during his upcoming visit to Israel, calling on the Israeli government to freeze all construction in Israeli towns in Judea and Samaria, Kan Bet reported Tuesday morning.
The Palestinian Authority is pressing the US to use Biden's trip this week to extract major concessions from Israel, including a total cessation of all construction in Israeli towns in Judea and Samaria.
Tuesday's report cited Biden administration officials who said that the White House is taking the request seriously, with the president reportedly weighing the possibility of publicly declaring that he believes settlement expansion endangers the two-state solution, and calling on Israel to impose a building freeze in Judea and Samaria.
The White House is also considering including a statement by the president during his visit in which he declares that the two-state solution is the only solution to the Arab-Israeli conflict that the US finds acceptable.
Palestinian Authority officials quoted in the report hinted that President Biden may limit his call for a building freeze to Israeli towns outside of the major settlement blocs.
"The leadership in Ramallah is pressing the American government to have Biden include in his comments during the visit to the region a call for a building freeze in the settlements – or at the very least, outside of the blocs."