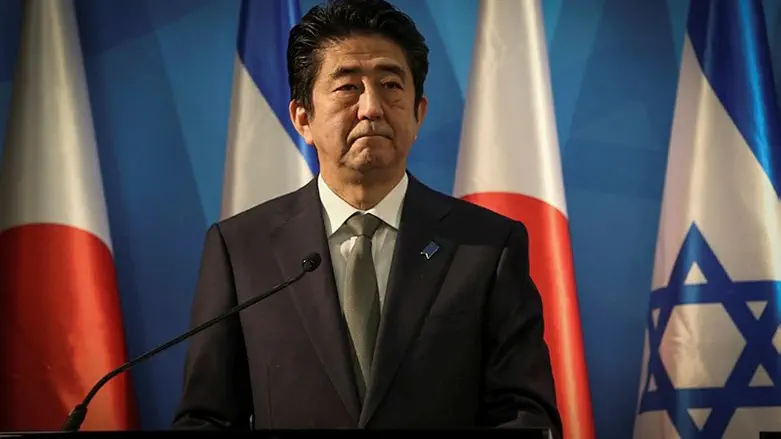 Prime Minister of Japan Shinzo Abe
Flash 90
Shinzo Abe, a former Japanese Prime Minister who stepped down in September 2020, is reportedly in serious condition, after being shot during a speech in western Japan.
Abe was delivering a speech in Nara, NHK reported Friday, when at least two gunshots were heard. Abe collapsed and was left bleeding after the shots.
Kyoto News has reported that Abe was shot in the chest.
The 67-year-old former prime minister was rushed via helicopter to a hospital for treatment. He is said to be unconscious and has apparently suffered cardiac arrest.
Seigo Yasuhara, an official at the Nara Fire Department command center, said Abe had no vital signs.
One male suspect in his 40s has been taken into custody.
NHK identified the suspect as Tetsuya Yamagami,a resident of Nara.