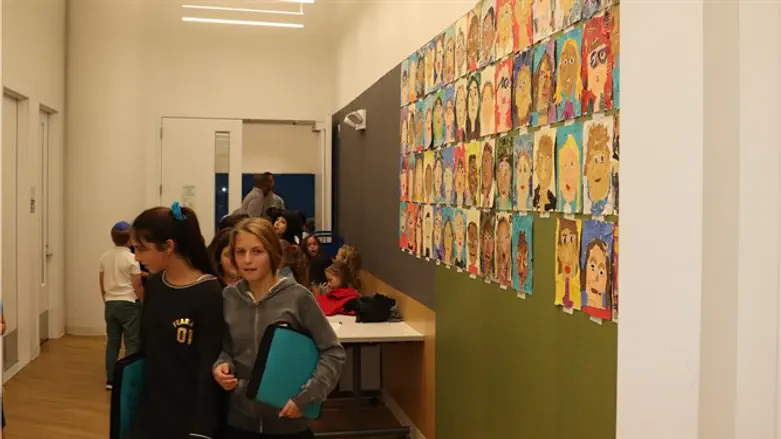 We have more power than we realize to keep our children's schools safe
Ask North American Jewish day school leaders what issue troubles them most and you will repeatedly hear the same answer – security. In today's world, security has become a basic necessity, but is often prohibitively expensive. That is why the Teach Coalition – an advocacy arm of the Orthodox Union – is dedicated to achieving maximum American government funding to ensure the safety, strength and affordability of Jewish days schools.
We have made tremendous strides in the area of day school and yeshiva security funding since 2013. Over this period, over $100 million in security funding has been introduced in New York, New Jersey, Pennsylvania, Maryland, Florida and California. While security funding efforts in these states – which cover nearly 90-percent of American Jewish day school students – has made our children safer, security needs remain vast and growing.
Prior to the efforts of the Teach Coalition, only public schools received government funding for security. Day schools and yeshivas had to fend for themselves, either paying for security guards and systems out of already-stretched school budgets – providing less than ideal protection – or forgoing security efforts altogether. None of these options are sustainable, especially given today's growing threats. No school should have to choose between hiring a security guard or a teacher; between paying for adequate security or ensuring adequate student scholarships.
Anti-Semitic attacks are scaring and scarring Jewish communities nationwide.

Anti-Semitic attacks are scaring and scarring Jewish communities nationwide. The Anti-Defamation League reports that there were 48-percent more anti-Semitic episodes in 2018 than in 2016, and 99-percent more than in 2015. Politicians are becoming increasingly aware of the urgent need for improved security as attacks proliferate and tragedies strike major cities like San Diego and Pittsburgh.

This greater awareness has led to decisive advocacy and significant policy accomplishments. No longer is government security funding for nonpublic schools anathema to the average politician, and no longer is providing funding for security guards viewed as unworkable.

Working with our coalition partners, our advocacy in New York resulted in $60 million in the coming year in safety and grant programs for nonpublic schools, daycares, cultural museums, and, for the first-time day camps and summer camps. New York is the leader in state security funding in the country both in terms of allocating the highest total amount and in setting a precedent in being the first state to recognize the year-round security needs of our children.

In Pennsylvania, we've helped pass Safe Schools legislation, which allows schools to pay for two years' worth of security guards. We're advocating now to expand this program so more schools can benefit every year.

In California, the Nonprofit Security Grant Program increased from $500,000 in 2018 to $15 million – it also now includes security personnel.

Over $2.5 million in security funding goes directly to Florida Jewish day schools.

In addition, we're working in states to increase funding for security infrastructure, like fencing, lighting, video surveillance, metal detectors, blast-resistant doors and windows and staff security training.

We can build on our successes when lawmakers pay attention. And they pay attention to voters. If you want your community's day schools and yeshivas to receive more funding and more protection, you need to speak up. Find out how your local politicians stand on security funding for nonpublic schools. Ask them if they have heard what's happening on this issue in other states.

There are lots of ways to let them know your position and how they can get your vote. Send an email. Make a phone call. Don't let a local election pass you by without showing up to vote. Amplify your vote by bringing friends, family and neighbors with you to the polls.

We have more power than we realize. Let's use our power to give our children the safer schools they deserve.

Maury Litwack is the Executive Director of Teach Coalition, a project of the Orthodox Union (OU) and a leading advocate for equitable funding for nonpublic schools. For more information visit teachcoalition.org.