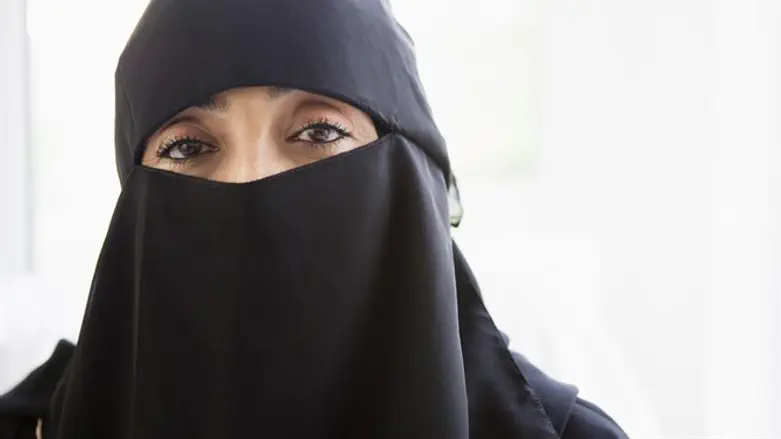 In Germany it is forbidden to criticize the Islamic veil
While in France, like every summer, the battle between the veiled and the liberals rages over the presence of the burkini in public swimming pools, in Germany criticizing the Islamic veil is becoming increasingly difficult, at the limit of the forbidden.
The University of Frankfurt has just been at the center of a heated controversy for a conference on the Islamic veil. The students accused the university of promoting "Islamophobia", asking for the dismissal of the anthropologist Susanne Schröter, head of the University's Islamic research center and conference's organizer.
Speakers included Alice Schwarzer, one of Germany's most famous feminists, and Necla Kelek, an important critic of Islam of Turkish origin. Of the ten speakers, four of them now move escorted by bodyguards. "Because they are on the list of all the radicals," revealed Schröter to the Faz.
Fatma Keser of the Student Committee of the University of Frankfurt was attacked for the crime of not supporting the protests against the veil conference. "Racist" and other insults have been addressed to her, as Keser herself confessed to Die Welt. "The accusation of anti-Islamic racism immunizes Islam and its symbols", explained Keser, born in south-eastern Turkey and who has been living in Düsseldorf since the age of three, where his parents were welcomed as Kurdish refugees.
At the very same time in Germany there was the case of Franziska Becker, a famous feminist cartoonist and historical contributor of the Emma magazine, now accused of "Islamophobia" and "racism" for a cartoon that mocked the Islamic veil. Franziska Becker responded to the accusations with an interview with the magazine Cicero, where she attacked "the politically correct and the ideologically stubborn interested in stifling discussions and immediately labeling as racists, anti-Muslims and so on".
The price you pay to criticize the veil is well known to a Turkish feminist, Seyran Ates, who created Ibn Rushd-Goethe Mosque, the first "liberal mosque" in Berlin, not only open to women without veils but also forbidden to those with niqab and burqa. Six German police officers are now deployed to the protection of Ates.
In the devious and rich Germany, where cultural conflicts always explode late with respect to France and UK, the veil crisis and criticism of Islam exercised within the confines of democracy is reaching a watershed. Once there was discussion of the presence in open societies of a "corridor" guaranteed open to opinions and ideas off the mainstream. Germany must decide what to do with its corridor. Elsewhere these have already been closed.