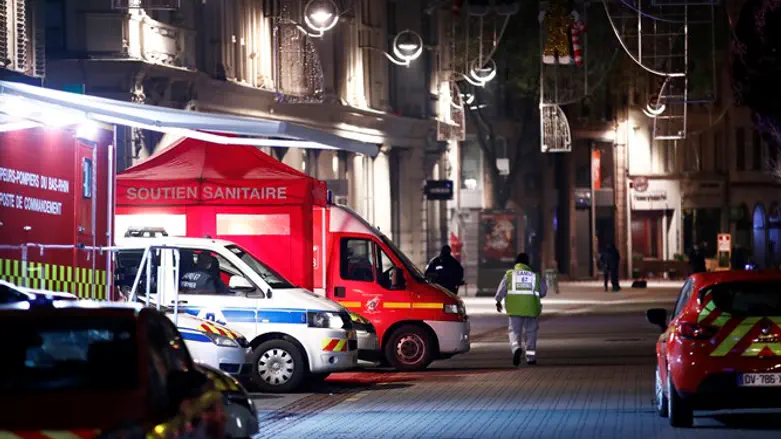 It's the 30s again
There is an atmosphere resembling the '30s.
Jews frightened to put their noses out of their homes in many European capitals. Jews who prepare their suitcases. Jews who remove their religious symbols to become ghosts.
Yes, anti-Zionism kills!

Jews massacred in Israel, three only in the last 24 hours, including a child of just thirty weeks pregnancy. Is Israel losing its vital deterrence? 
Right and left in Europe united against Israel.
200 million Europeans who think that Israel is evil. Yes, anti-Zionism kills!
The very few Israel supporters who whistle and politicize the issue.
The Jewish communities in the Diaspora that are less and less incisive, some even anti-Israel, in the public debate.
The whole mainstream media – from the CNN to Le Monde – that ignores the news and manipulates it in an anti-Semitic key.
A European diplomacy sold to the highest bidder.
The Western governments which don't even issue any more condemnations of the terror attacks against the Jewish people.
The United Nations that has hoisted an Islamic Swastika.
In 1942, the Nazis gathered in a villa outside Berlin to adopt "the final solution of the Jewish question". Then, the anti-Semites wanted to make the world "Jüdenrein", free of Jews. In 2018, the anti-Semites want to make the world "Jüdenstaatrein", free of the Jewish State as well.
Shouts of "Allah Akbar" and three dead beside the European Parliament in Strasbourg.
Iran that has brought everyone to its knees (excerpt the United States).
It's the '30s, again. And it will not end well. Anti-Semitism is the evil vomit of a dying world.  
...