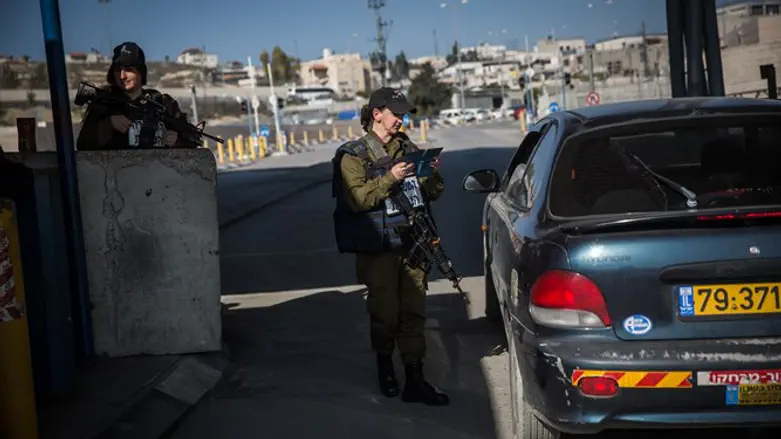 Only Israel's fences save lives
A few days ago, the Spanish government announced that it would invest another 12 million euros in the wall sealing its two enclaves, Ceuta and Melilla, against the infiltration of migrants. Meanwhile, US homeland security officials presented the border fence prototypes that President Donald Trump wants to continue along with Mexico. The fortified border between North and South Korea was becoming the hottest place in the world. 
All these barriers have been built to prevent the passage of populations, to keep someone out. The same is true for the border between India and Kashmir, Morocco's "wall of shame" in the Sahara, or the border that the rich Arab Emirates have built on the border with poor Oman, to mention three more.
Then there are Israel's barriers, where a deadly attack occured at the checkpoint in Har Adar last week. 
A Palestinian father of five, Nimer Jamal, was in the line to enter the Jewish community of Har Adar with a work permit, just outside of Jerusalem, in so-called "seam zones" close to the anti-terrorism fence. At the checkpoint, an Israeli soldier stopped him because he acted suspiciously. Jamal pulled out the gun and killed three Israelis. 
In Gaza, Palestinians on the street immediately handed candy to passers-by, while Hamas was hailing a "new chapter" in the Intifada.
Only the Israeli barriers have been condemned by the International Court of Justice...

"This attack is the result of the systematic incitement to hatred by the Palestinian Authority," said Israeli PM Netanyahu.  
The attack has demonstrated the importance of the checkpoint and fence system Israel has built over the years. "The security fence did its job" said Nitzan Nuriel, former director of the Prime Minister's anti-terrorism bureau. 60 Israelis have been killed in terrorist attacks since the beginning of the last wave of Palestinian violence in September 2015. 
Two weeks ago, the Israeli intelligence service Shin Bet reported that up to now, in 2017, Israel has prevented 200 terrorist attacks.
Yet only the Israeli barriers have been condemned by the International Court of Justice, only Israel's barriers have been turned into the stages for performances of anarchists and peace activists and only Israel's fences have been criticized by the Western public opinion and media.
Yet none of the enclosed and fenced countries above are infiltrated through their walls and fences with the "holy" purpose of killing innocent people.
Without those checkpoints, fences, roadblocks and barriers, Israel would not be able to exist.