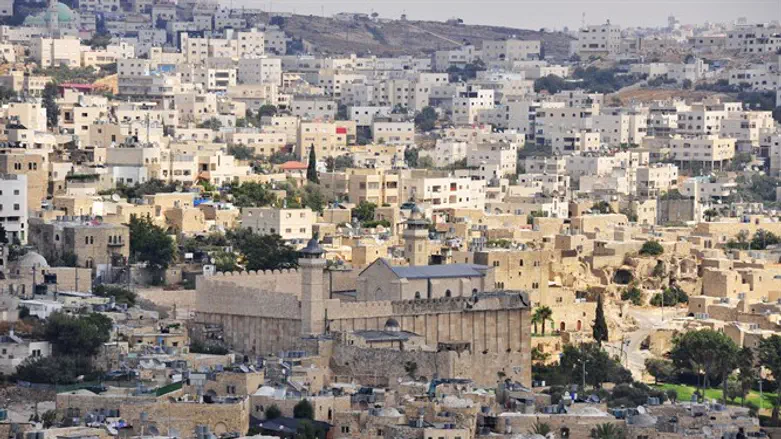 UN to name Yankee Stadium a Palestinian Heritage Site
Well why not? If they own the Cave of the Patriarchs all bets are off and they own EVERYTHING, including Yankee Stadium, which to American culture is hallowed ground for the memories of Babe Ruth, Joe DiMaggio, Mickey Mantle, Reggie Jackson and at this rate, some day Aaron Judge.
In fact I'd be surprised if Mahmoud Abbas hasn't already put in his bid. All he has to do is ask and UNESCO says sure, it's yours.
When it comes to those UNESCO clowns – the 195 nations that make up the UN's "heritage center" – the other shoe always drops.
It's tough keeping up with those bums. Even Trump's Nikki Haley can't get up early enough to stop their latest comedy shticks, though she's already on the case.
Back in October those jokers decided that Jews have no rights to the Temple Mount and other parts of Biblical Jerusalem.
If you thought that was funny…
Now here they come again, as of Friday, to declare that the Cave of the Patriarchs in Hebron belongs to the Palestinian Authority (PA).
This presents a fascinating mathematical problem. 
The site has been Jewish for nearly 4,000 years, since Abraham made a deal with Ephron the Hittite…and thereafter he and Sarah, followed by
In neither your bible or mine does it say anything about the PA…and why not? For the simple reason that the PA came into existence in 1993.

Isaac and Rebecca, then Jacob and Leah, plus Adam and Eve, are all buried there, in Hebron, which is additionally holy to Judaism and to all of Civilization because it's where David began his kingship.

It's in all the books. 

In neither your bible or mine does it say anything about the PA…and why not? For the simple reason that the PA came into existence in 1993. (Oslo, Mon Amour.)

That's 1993 CE – which is not exactly ancient history. 

So you see the dilemma. For 3-card-monte hustlers, no problem. We still have them around 42nd Street. They can make any card disappear.

It's magic, and just like that, poof, the Palestinian Authority together with UNESCO can make any history disappear. 

The Palestinians have become masters at combobulating Fake History.

So next, Mahmoud Abbas must have his eye on it, the team and the stadium, since by hook or by crook Western heritage is what he's after, which makes the Yankees ripe for poaching. Abbas and his cronies have already proven themselves to be the world's most proficient heritage thieves and grave robbers…so count on a done deal with UNESCO.

You can hardly blame Abbas and his PA/Fatah/PLO twerps for going after other peoples historical treasures since they have no history of their own…other than terrorism. So naming the Hebron Cave as an "endangered Palestinian Heritage Site" ranks as absurdity too close to insanity.

As the New York Post reminds its readers: "Palestinians are the ones with the history of destroying Jewish sites — like torching Joseph's Tomb in 2000, followed by sacking and burning the ancient Shalom Al Yisrael synagogue in Jericho. Not to mention the Palestinian gunmen who took over the Church of the Nativity in Bethlehem in 2002."

Nobody's back-story is safe with Abbas prowling the earth. He wants legitimacy. He has nothing of it that he can call his own. So he'll take yours.

He wants greatness. He has nothing of that even close. So he goes crawling to the UN to please take it from someone else. 

Expect Donald Trump's voice in the UN, the estimable Nikki Haley, to bust this con job that's so obvious it can't be taken seriously…except as an act of war.

New York-based bestselling American novelist Jack Engelhard writes regularly for Arutz Sheva. Engelhard wrote the international bestseller "Indecent Proposal" and the ground-breaking inside-journalism thriller "The Bathsheba Deadline." His latest is "News Anchor Sweetheart." He is the recipient of the Ben Hecht Award for Literary Excellence. Website: www.jackengelhard.com