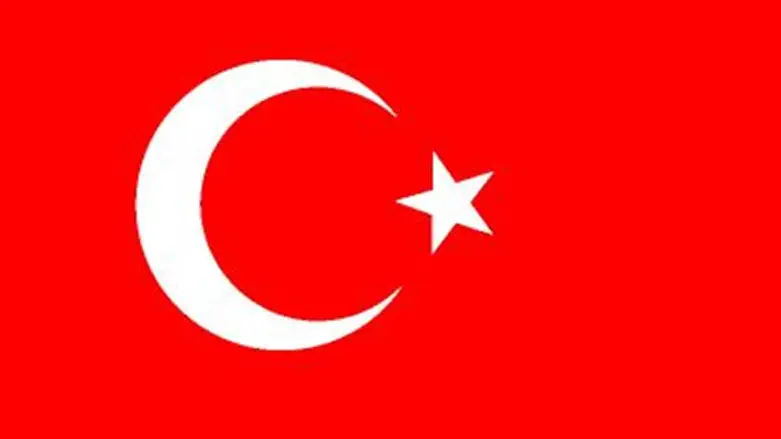 Exposé: In Turkey, government dismisses academics, police beat them
Another attack against free thought, now the norm in Turkey: mass dismissals of academics from universities. With the latest statutory decree issued on February 7 during the state of emergency, 330 academics from 48 universities were discharged.
According to Bia News Agency, 4,811 academics in total from 112 universities have been discharged by five statutory decrees declared during the state of emergency.  15 universities have been closed.
One of the universities that has been under enormous governmental pressure is Ankara University, from which 70 academics have been expelled. 
Due to mass dismissals, some departments have become "null and void." For example, when five academics were discharged from the department of theatre at Ankara University, the department, which now has only 4 academics, has become "technically dysfunctional."
On February 10, police beat the academics that were expelled from Ankara University, attacking them with pepper gas and plastic bullets to prevent them from entering the Cebeci Campus of Ankara University. 12 people including expelled academics were detained.  See a video here.
In total, 87,346 people were expelled from public institutions and professions from July 20, 2016 to January 5, 2017 during the state of emergency.

Governmental pressures on educators in Turkey are getting even more widespread.  On February 10, the Turkish Minister of National Education, Ismet Yilmaz, stated that 33,065 National Education Ministry personnel have been expelled by statutory decrees from the ministry. Yilmaz said they have legal grounds but did not explain what those grounds were.
In total, 87,346 people were expelled from public institutions and professions from July 20, 2016 to January 5, 2017 during the 'state of emergency.'
Apparently, the government engages in a "cleansing campaign" against citizens due to various reasons including but are not limited to citizens' ethnic backgrounds and political opinions.
In September of last year, for example, at least 11.285 teachers in the predominantly Kurdish southeast were laid off from their jobs for allegedly "supporting PKK terrorism."
The teachers were expelled after many of their hometowns were largely destroyed by Turkish security forces.
The Turkish military and police attacked 22 majority-Kurdish districts between August, 2015 and April, 2016, which the government described as "an operation to cleanse the terrorists".  During this period, 65 curfews were declared and entire Kurdish neighborhoods were destroyed by Turkish security forces.
According to the data of the Human Rights Foundation of Turkey (TIHV), at least 1 million 642 thousand residents were affected by these curfews and military operations. Again, the schools in the region were among the targets of Turkish security forces.
"The army and police have taken over some schools in Kurdish areas of South Eastern Turkey, as they continue besieging communities," reported the website Teacher Solidarity on January 8.  "Tanks have encircled the city of Cizre and kept up a bombardment of the town.  In another city which has been badly affected, Sur, many buildings including schools have been burned out."
On January 11 of last year, a group of academics called "Academics for Peace" signed and issued a declaration entitled, "We will not be a party to this crime" that aimed to stop the atrocities by the Turkish government in the majority-Kurdish southeast. With the newest wave of dismissals, the number of signatories of this "peace declaration" who were expelled by the statutory decrees has reached 312.
But ever since they signed the declaration, they have been under serious political, legal and social pressure. In the first week after declaring their support the declaration, 1128 original signatories were subjected to sustained attacks and threats from the Turkish government and nationalist groups as well as investigations.
They are being prosecuted for "insulting the Turkish nation, the state of the republic of Turkey, Turkey's parliament, government and judicial organs" (Turkish penal code: Article 301) and for "making propaganda for a terrorist organization" (Anti-terror law: Article 7).
On September 27 of last year, the academics issued an open letter to the press and the public:
"The rights violations at public universities began with cancellations of academic duties, suspensions and disciplinary investigations.
"41 academics were taken into custody. Hundreds of academics were called and continue to be called to testify on completely unacceptable terrorist propaganda charges."
The newspaper Agosreported in February of last year that "academics for peace" were under enormous pressure from their universities as well as the public. The academics in Samsun, for instance, had to lock themselves in their homes for a while. Those in Yalova said they were scared of using public transportation and those in Bolu said they were scared of parking their cars in secluded places.
In Turkey, a group of brave academics and intellectuals are struggling to bring peace and human rights to the country. However, not only is their number very small and their power over politics extremely limited, but also they themselves are continually targeted and oppressed by the government as well as by much of the public.