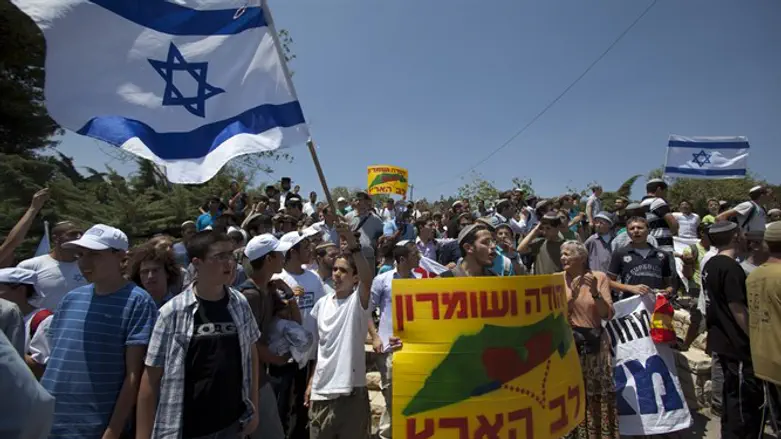 All bets are off after UN infamy
All bets are off now that the Security Council voted 14-0 to condemn Jewish settlement activity over Biblical Judea, Samaria, and even Jerusalem.
Israel now has the green light to build, baby, build and Trump will have all the incentive he needs to move the United States Embassy to Jerusalem.
All because that Security Council measure is so preposterous.
Coming as it does from the United Nations, which is in the hands of terrorists, mobsters and tyrants whose only business is to condemn Israel.
Blast and damn the gluttonous Liberals, here, there and everywhere who delivered Israel into the claws and arms of those jackals.
Their names will be associated together with Haman.
As of that day, another date that will live in infamy, Friday, December 23, 2016, Israel owes nobody nothin'.  Annex Judea and Samaria. Forget the Oslo Accord. Forget 800 trucks a day plying food and supplies into Gaza. Forget the illusion of Abbas as a partner in peace. Declare him and his PA (Palestinian Authority) persona non grata.
From Donald Trump and US Congress, cease $600 million a year in direct funding for the PA and millions more through UNRWA and other false-front agencies.
Dismantle the PLO's office in Washington, D.C.
Forget the mirage of a two state solution. For Kerry, Obama, and Samantha Power, the action was taken to "further peace."
Nothing can be further from the truth. This was an act of infamy against the Jewish State.
They say it was meant to advance a two state solution whereby two peoples live side by side in peace and security.
Letting it go through by the trick of abstaining, is an everlasting blight on our reputation.

Where do Arabs live in peace and security even among themselves – Syria, Iraq, Yemen?

The two state solution is a trap – a device to swarm Israel out of existence.

That's been the plan all along…to uproot the Jewish people from their ancestral homeland, by hook or by crook.

That the United States, under Obama, took part in this abomination, by letting it go through by the trick of abstaining, is an everlasting blight on our reputation.

Senators Lindsay Graham and Ted Cruz say so. Here's Cruz: "And for those who acquiesced or facilitated the UN resolution--especially President Obama, Secretary Kerry, and Ambassador Power--history will record your abiding and shameful legacy undermining our friend and ally Israel."

How have the mighty fallen? This is President John F. Kennedy in 1961 at his inaugural address: "Let every nation know, whether it wishes us well or ill, that we shall pay any price, bear any burden, meet any hardship, support any friend, oppose any foe to assure the survival and the success of liberty."

Instead, friends of liberty were blindsided by Obama's farewell address of sorts, his parting shot to sock it to the Jews.

So now the table has been set for Donald Trump to do what's right.

As the news came in, in anger we wrote (on Facebook): "Donald Trump will have to DRAIN THAT SWAMP.

"Immediately end all financing for the UN, consider all resolutions against Israel flagrant, nonsensical, bigoted and non-binding...dissolve diplomatic status and immunity across the board...give all members 48 hours to pack up and leave town...and then destroy the building to a heap of rubble."

Now that we've had a chance to calm down, we say it again, exactly as is, but add – Build, Baby, Build.

New York-based bestselling American novelist Jack Engelhard writes a regular column for Arutz Sheva. New from the novelist: "News Anchor Sweetheart," a novelist's version of Fox News and Megyn Kelly. Engelhard is the author of the international bestseller "Indecent Proposal." He is the recipient of the Ben Hecht Award for Literary Excellence. Website: www.jackengelhard.com