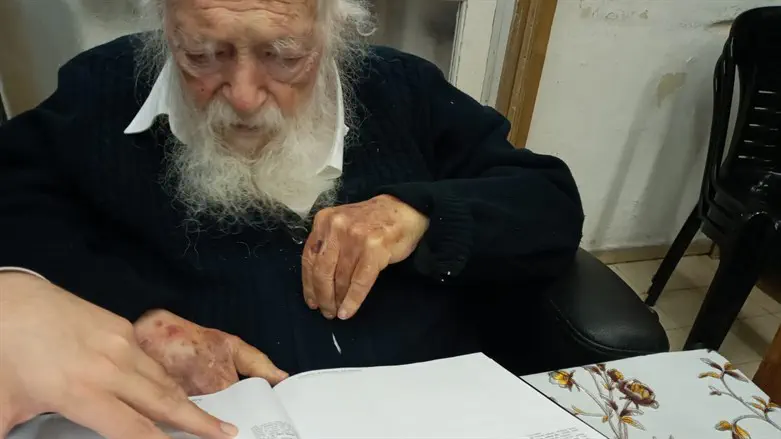 Rav Chaim Kanievsky zt"l
Courtesy
Today, up to one million people are expected to attend the funeral of the Torah Giant, Rabbi Chaim Kanievsky of Bnei Brak.
Hundreds of thousands more will listen to the eulogies and follow the funeral procession via Internet broadcasts.
Many people who may not have previously known about the modest Torah Authority known as the Prince of Torah came to know him through the publicity surrounding the guidance he gave to the Haredi community and the nation during the Corona pandemic.
In tribute to the Rabbi, I would like to mention one of his Torah pronouncements which he handed down shortly before the Corona pandemic began. A young Torah student from Lakewood who had arrived in Israel on Aliyah visited the Torah Scholar in his home. He told the revered Sage that in America, many Orthodox Jews maintained that a Jew should not move to Israel until the Mashiach arrives.
The reply of the elderly Scholar was filmed. "G-d forbid," HaRav Kanievski answered. "It is a mitzvah of the Torah to make Aliyah."
May his memory be for a blessing.
During his life, Rav Kanievsky was very involved with the tzedaka organization Vaad HaRabbanim.Funds are being collected for tzedaka l'ilui nishmat HaRav Chaim Kanievsky HERE.
The last campaign to run during Rav Kanievsky's life was a "Kamia" campaign, where the Rav revived an ancient tradition for the first time in 100 years.