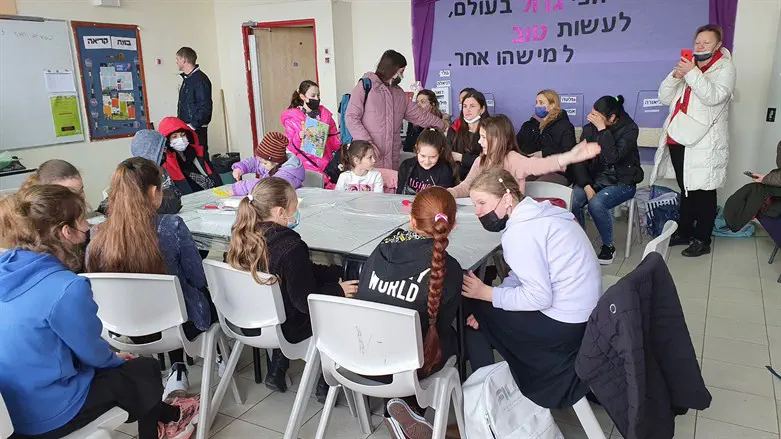 olim in Nof Hagalil
no credit
About 600 immigrants from Ukraine will land in Israel today, the highest number of new immigrants since the beginning of the war between Russia and Ukraine.
About 122 immigrants from Poland landed Sunday morning. A further 170 immigrants from Moldova will arrive this afternoon. In addition, a rescue flight containing 162 people eligible to receive Israeli citizenship under the Law of Return and a fourth flight containing about150 immigrants will arrive Sunday evening.
Many immigrants continued to arrive over the weekend and were received by the Immigrant Absorption Ministry.
Immigration and Absorption Minister Pnina Tamano-Shata said: "Employees of the Immigration and Absorption Ministry have the privilege to receive our brothers and sisters who come from Ukraine and who fled the battles."
'' We are aware of the difficulties that the immigrants come with, we stand by them and for them in all areas. They are transferred directly from Ben Gurion Airport to hotels where we have rented rooms for them in advance, and they receive a warm embrace by the ministry's employees," added Tamano-Shata.
Click here to join the official Israel National News - Arutz Sheva WhatsApp groups