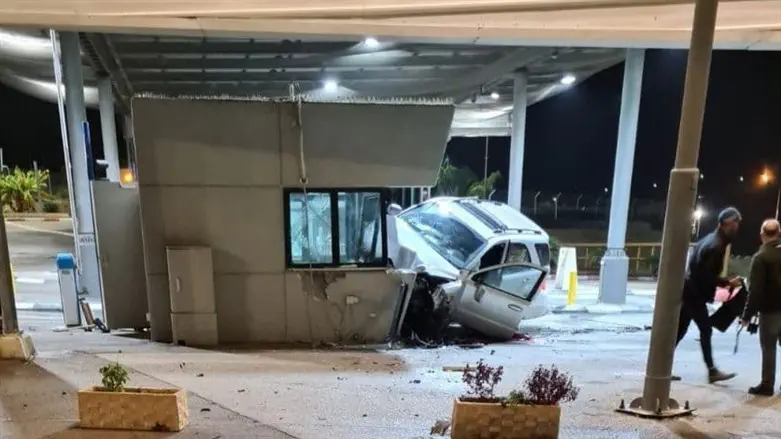 site of ramming attack
traffic authority
After five terrorist attacks in under three weeks, the defense establishment believes there is an increased intention to carry out terrorist attacks in Judea and Samaria, Kan News reported.
The defense establishment is preparing for the possibility of copycat attacks. In recent days, the IDF and the police have sharpened their instructions to soldiers and officers, but for now it has been decided not to raise the level of alertness among the security forces.
According to the report, the Palestinian Authority is concerned that the attacks will inflame the situation in the territories under the PA's control, and therefore the security forces have increased their activities to arrest potential terrorists - including Hamas terrorists.
In addition, about 40 wanted suspects were arrested during an operation in Hebron over the weekend.
Last night, a 34-year-old security guard was seriously injured in a terrorist ramming attack at the Te'enim crossing in Samaria.
The terrorist who was driving the vehicle, a 16-year-old, was shot and killed by security guards at the crossing.