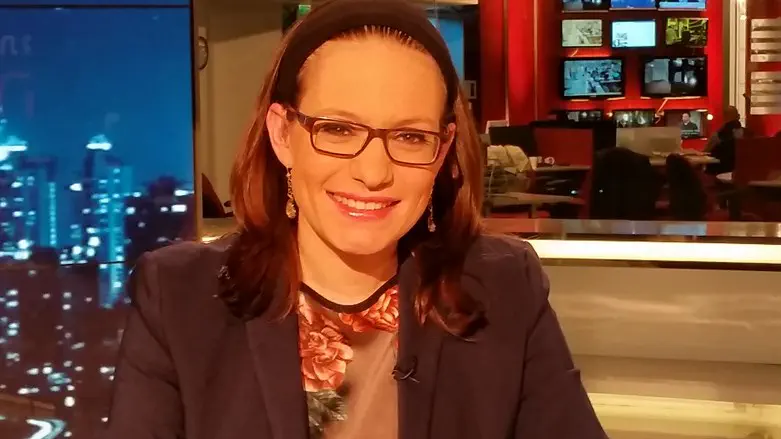 Sivan Rahav-Meir
Ofer Haddad
* Translation by Yehoshua Siskin
There is nothing nicer than to talk about adding light. For several days, the message delivered here on this platform has been full of optimism in the spirit of the holiday. But perhaps by indulging in this kind of talk, which is completely legitimate, we are nevertheless making things too easy on ourselves. There is darkness in the world and we must not allow it to run rampant. We must know how to identify it in order to fight against it and eliminate it.
So there is much to say about light, but it's impossible to ignore the darkness.
Avraham Almaliach, a yeshiva student, was stabbed yesterday by a terrorist outside the Old City near Sha'ar Shechem (Damascus Gate). It was a Hanukkah miracle since the doctors told Avraham that "one more centimeter and the knife would have hit a major artery." The incident occurred less than two weeks after Eliyahu Kay was murdered inside the Old City. The soldiers who liquidated the terrorist who tried to murder Avraham yesterday were taken in for questioning and their weapons were confiscated.
Two children -
- 6-year-old Halleli and 3-year-old Tov Re'i - were laid to rest tonight after they were killed in a car accident in Samaria on Friday. Their parents, Yaniv and Hodaya Me'oded, are still hospitalized in serious condition. Hodaya was pregnant and the fetus did not survive the accident either. The Palestinian driver, who did not have a driver's license and whose vehicle had been declared unfit for use, made a u-turn and in so doing caused the accident.
And at around midnight, children of friends of mine who live in Lod were awakened by non-stop shooting in the streets. Continuous rounds were fired from illegal weapons that endanger the lives of the public that is not yet prepared to give up Jewish sovreignty over the city.
May those wounded have a complete recovery and may the mourners be consoled. And may we receive strength from the Hasmoneans and from the eight Hanukkah lights to fight effectively against the darkness.
*To receive Sivan Rahav-Meir's daily WhatsApp message:*