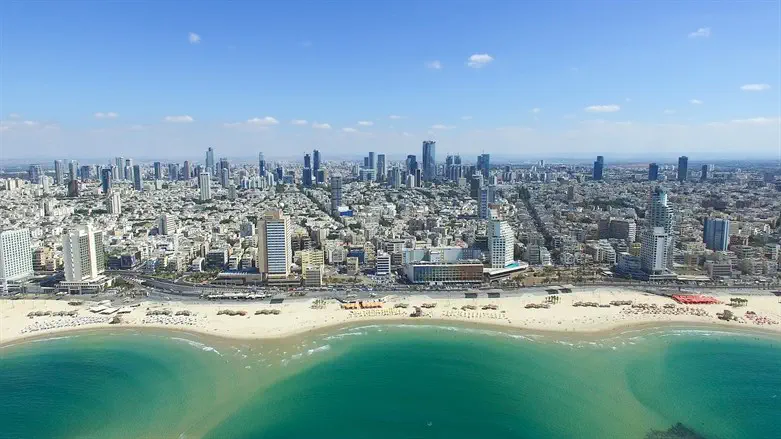 Tel Aviv (illustrative)
iStock
Celine Dion has a wonderful voice that has been recognized as one of the most famous since 1981. Celine Dion's fame peaked in the mid-1990s, following the fantastic opening of the film "Titanic," in which she performed the song, "My Heart Will Go On." This single is widely regarded as the best-selling single in history. And now Celine Dion is going to perform at Bloomfield Stadium in Jaffa, Tel Aviv. Order your tickets on Cheapo Ticketing. There are not many tickets left. The price can range from $200 to $400.
Some renowned events in Celine Dion's history
Celine won the Eurovision Song Contest. Only twice in the history of the magnificent music competition has a small, but very rich and proud Switzerland won first place. Liz Assia, a Swiss citizen, won the first Eurovision Song Contest in Lugano in 1956. Celine Dion, a Canadian, won the state's second victory in 1988. According to the competition rules, the representative of a given country in the competition does not have to be a citizen of the same country.
Celine's biggest rival in the race for first place was the Briton Scott Fitzgerald. Victory was predicted for him until the very end. The fate of the musicians was decided by the viewers in Yugoslavia, who voted last and did not award Great Britain a single point, whereas Dion received six.
The "Titanic" soundtrack: Celine's most well-known performance is, "My Heart Will Go On." The song was used as the theme song for James Cameron's renowned 1997 blockbuster "Titanic," and he received the big ones: an Oscar, a Golden Globe, and two Grammys.
Celine's rendition of this song at the Oscars went down in history as well. Dion executed the piece flawlessly, without a single wrong note. The singer took the stage in a tight black gown that stood out against the backdrop of the orchestra, which was dressed in white from head to toe.
"My Heart Will Go On" was published in 1997 as part of the album "Let's Talk About Love." The album was certified diamond in Canada (nearly a million copies sold), and platinum in other countries.
She walked away but kept returning. At the height of her fame, Celine Dion announced her intention to retire from the stage in order to devote more time to her family and her husband. Her husband was diagnosed with cancer for the first time in 1999. In the year 2000, the disease had subsided after 38 cycles of treatment. Dion returned to the stage two years later, signing a three-year contract, which was eventually extended to five years, to perform in Las Vegas in 2002.
Unfortunately, her husband was diagnosed with cancer again in 2013, underwent surgery, and went into remission. However, the sickness reappeared in August 2014, and unfortunately, he was unable to win this battle and died in January 2016. Celine was dealt another blow by fate two days after her husband's death: Her brother died of cancer.
Celine vanished from the scene for a brief moment, but not for long. She returned to the stage a month later. During a concert in Las Vegas, the singer said to the audience, "I recognize that my career was, in a sense, his masterpiece, his song, his symphony. I realized I had to go on without him, for his sake."
Dion had to quit performing again for a brief period in March 2018, this time owing to her own health issues. She got surgery because she had a middle-ear condition. However, Celine returned to the stage in May to address fans: "For a while, I did not go on stage because I had health concerns. I must say that I am overjoyed to be back here. My second home is the stage." The most recent shows were also a bit delayed due to Celine's health issues. So get your tickets on Cheapo Ticketing, and don't miss her legendary show.