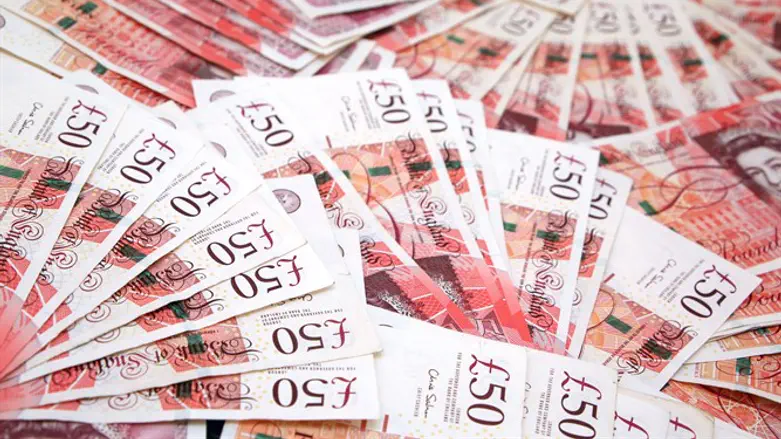 British currency money cash
iStock
The London School of Economics was the scene of a lynching. Israel's ambassador to the UK, Tzipi Hotovely, was giving a lecture entitled "A New Era for the Middle East" when a group of protesters attacked her as she walked out of the university building, escorted to her to the car under the bodyguards' protection. An exfiltration.
How did the 49th best university in the world, by all academic indexes, go that far? Here is the answer:
Over the years it has been heavily financed by the worst Arab regimes. In 2008, it awarded a doctorate to Saif al Islam Gaddafi, the son of the Libyan dictator. Shortly after receiving the title, Saif made a donation of a million and a half pounds to the university, through the foundation named after his father.
The Islamic Society at the London School of Economics held a gala, in which women and men were separated by a seven-meter panel. All in the name of Sharia law. The London School has received millions from the United Arab Emirates, Kuwait and others.
At the London School of Economics the Israeli historian Benny Morris was almost lynched during a conference. He was supposed to lecture on the 1948 war. There had been a fire a few hours earlier, so the taxi dropped him a few blocks away. A group of militants surrounded and attacked him calling him "fascist", "racist". He left by a back door.
The prestigious British university apologized for using a map of the Middle East without Israel in one of its publications. The London School of Economics alumni magazine, Lse Connect, has published a map with Beirut and the Gaza Strip, but without Israel. The article said it was made possible thanks to the support of two UAE organizations: the Emirates Foundation for Philanthropy and the Aman Trust which contributed £ 9.2 million.
Martha Mundy of the university's anthropology department was involved. She chaired a student event with Abdel Bari Atwan, editor of the pan-Arab newspaper Al Quds al Arabi, who claimed he would dance in Trafalgar Square if Iran bombed Israel.
This is how we got there, from lynching Israel to lynching its ambassador.