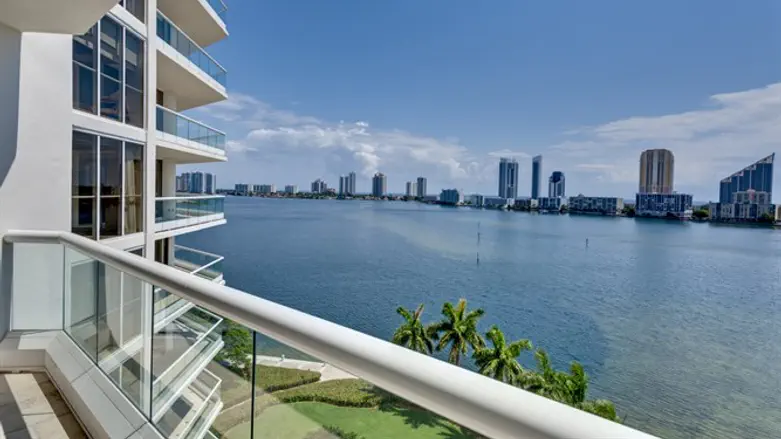 beach condo
צילום: Deposit Photos
Condos situated along the US coastline face inherent risks that are distinct from inland areas. Those risks include property damage caused by catastrophic weather events, including windstorms and hurricanes. That's why residents living in coastal condominiums in states like Florida choose to purchase condo insurance.
However, there are a number of difficulties associated with coastal condo insurance. To start, many insurance providers do not offer condo insurance to residents in coastal areas due to the associated risk. Secondly, trying to buy a condo insurance policy, also known as HO6 insurance, can be a hassle. To solve both problems, UPC Insurance launched Skyway.com.
A Brief Introduction
UPC Insurance is a Florida-based insurance company founded in 1999. UPC has protected home and condo owners in coastal areas for over 20 years. In fact, a UPC affiliate currently underwrites nearly 40% of the condo buildings in Florida, with plenty of disaster-prone coastal areas.
UPC partnered with Duck Creek Technologies to release Skyway.com, incorporating the latter's policy and billing administration framework into UPC's product. This software-as-a-service (SaaS) platform - included in Duck Creek "OnDemand" - was tailored for insurance carriers providing coverage relating to property and casualties. Duck Creek OnDemand allows UPC to better provide residential property and casualty insurance policies for condos.
Why Condo Insurance Is Necessary
Although it's not Florida law, many mortgage lenders and/or condo associations require owners to get condo insurance. This insurance protects everything within the walls of a condo and is necessary in states like Florida that are prone to hurricanes and tornadoes.
For example, from 2013 to 2017, the average claim for property damage and liability homeowner losses was $12,474. That amount far exceeded the cost of buying an insurance premium to cover damages to the structure's interior or personal property.
A Hassle-Free Future
Skyway.com has revolutionized the process of purchasing condo insurance. Instead of the lengthy and cumbersome process owners faced in the past, UPC's new service allows condo owners to obtain a quote and purchase insurance almost instantaneously. They allow customers to "get a quote in seconds and bind and pay for that policy in minutes."
To take advantage of Skyway.com's streamlined condo insurance purchase process, customers only need to enter their condo address - from there a quote will be generated and the customers are able to purchase the insurance they need immediately.
Skyway.com comes as a massive relief to states like Florida, where many insurance providers are leaving the state because of exposure to massive losses due to constant severe weather conditions during the hurricane season. Customers in these regions are experiencing growing difficulty finding and buying condo insurance. Fortunately, Skyway.com provides an answer with its simple and dependable system for condo owners to buy an HO6 insurance policy.
Closing Remarks
In conclusion, Skyway.com has been extremely successful in revolutionizing the coastal condo insurance industry. UPC has streamlined the entire process into a quick five-minute task. This represents a new future for condo owners in coastal areas, who are no longer faced with an unwieldy insurance-buying process thanks to UPC's innovative thinking.
Please refer to the Skyway.com website for more detailed information.