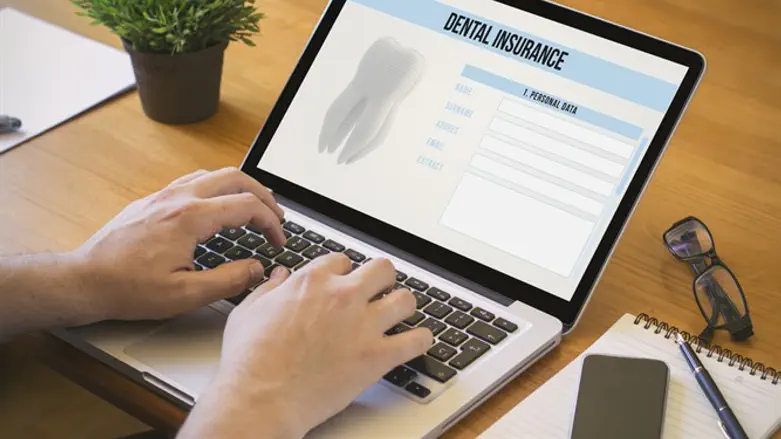 Dental Insurance
צילום: Deposit Photos
Dental insurance can significantly aid in covering the expenses of preventive dental care while diminishing the cost of pricier procedures, such as crowns, bridges, fillings, and cosmetic procedures. Insurance for the dental industry may often prove to be expensive, so it is essential to research options to understand which companies can provide coverage that may be affordable and viable to any specific individual looking to get coverage for their dental needs. Among other dental requirements, it is necessary to consider insurance premiums that cover the invisalign cost of teeth-straightening.
It is essential to analyze the fluctuation of the dental insurance market when comparing it across markets in Israel, Europe, and the US. Like most insurance markets, dental insurance tends to increase or decrease in connection with the population demand of any specific location. Dental insurance may imply lowering the cost of dental care to make it more affordable and available for individuals who potentially require routine checkups and treatments. However, most health insurance companies do not offer dental care within their packages, compelling individuals to seek other dental insurance companies as an alternative. The necessity of coverage within the health insurance industry may be a growing concern for some individuals since going without dental care may potentially have profound impacts on overall health and wellness.
US dental insurance compared to European dental insurance
Within the US, it is supposed that oral health access varies with regard to possible primary financial and modifiable secondary non-financial factors such as gender and potential lack of interest. Cost is no doubt a contributing factor when it comes to US dental insurance. According to research, it may be presumed that most medical or health insurances do not cover dental concerns or dental cosmetic care, with this consequently being a deciding factor on whether or not patients seek dental health care. In the USA, private dental insurance dominates the dental coverage marketplace, making it more expensive and less accessible to the ordinary working class citizens.
According to theEuropean Journal of Public Health, European countries have adopted different dental insurance strategies compared to other world powers. Based on research, Europe can be assumed to provide publicly subsidized dental insurance coverage even though little attention has been paid to dental insurance. Since dental care has become a priority in European society, insurance policy makers have had to extend statutory dental care coverage since recognizing the importance of dental care with regards to the prevention of oral diseases.
Healthcare insurance in both locations displays a paradoxical contrast. Europe, on the one hand, pursues a regulated framework that is based on equality and social responsibility. In comparison, the US represents a free market system where individuals may pick and choose their insurance policies based on factors such as financial resources.
Medical tourism in Eastern Europe
Medical tourism may be explained as the means of traveling outside of a country of residence for the sole purpose of acquiring medical care. Medical tourism has captured the attention of many individuals across the globe as a reasonably new concept to gain expertise and treatment from the best professionals and doctors in the world. This multi-billion-dollar phenomenon is assumed to rise substantially in contemporary society with the increased expense of healthcare services and products, including the dental industry.
Healthcare costs in the US and other parts of the world have become extravagantly expensive and do not seem to decrease cost-wise any time soon. Medical tourism may be the solution for individuals interested in healthcare or dental care services but who do not have the means to acquire them in their specific countries of residence. Since healthcare and dental care services and products are so expensive within the US, more and more counties are potentially starting to reap the benefits of the market by offering premium dental care and health services at notably lower prices in comparison.
Medical tourism seems to be on the rise in Eastern Europe since it has been attracting patients from all over the world who may not potentially have access to professional medical services and equipment. Eastern Europe has seen an influx of patients seeking complex surgeries from Western countries.
Israel is high quality but expensive when it comes to dental insurance
When taking into consideration dental and health insurance within the US and Europe it is important to factor in a third-party country competitor to truly analyze the dental insurance market.
A country like Israel, which is relatively small in size, has an established dental industry and professional dental insurance schemes. Like any world power, Israel's dental insurance system may be of the most potentially outstanding quality dental insurance; however, it may prove expensive. Quality dental care will never be discounted. Dentistry is a well-renowned industry that requires meticulous care and precision; therefore, the insurance will vary based on the quality of care. It is important to note that dental care for adults in Israel is not included in the primary health insurance plans; however, the costs are significantly lower than US dental insurance rates.