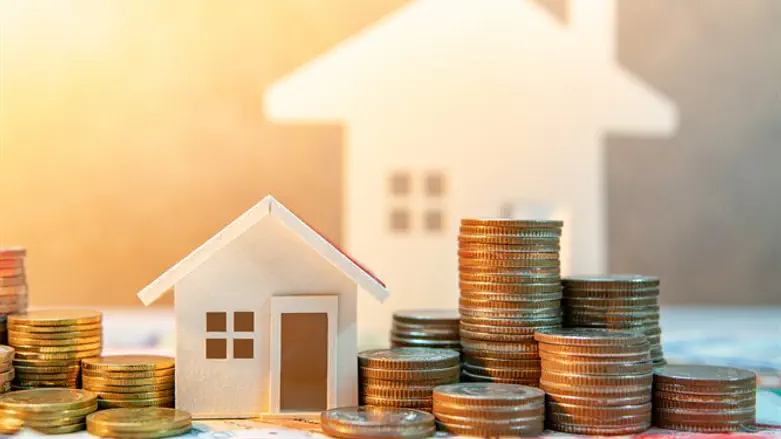 Home equity (illustrative)
iStock
More than 80,000 Britons used equity release in the last year, in order to release money that was tied up in their homes. Once a very taboo financial product, the equity release mortgage has become mainstream and regularly advertised in newspapers and on TV.
If you are over 55 and own your property either outright or in part, you can use equity release to draw down between 20% to 60% of the property's value into one large lump sum, which is tax-free. These funds are often used to give money to family members, to help them get on the property ladder, or for seniors to top up their pension, pay for home improvements or interior design, or pay off other outstanding debts.
You pay interest on the equity release loan which is rolled up until the end of the loan term, but you continue to live in your property until you die or go into long-term care. At this point, the lender comes in to collect their repayments, either by selling the house on the open market or through other means of your estate.
But because this product is fairly new and it is secured against your property, it is important to consider how safe it is and whether it is right for you.
Equity release, however, is perfectly safe. It is a well regulated industry by the FCA and there is the Equity Release Council to protect consumers every step of the way. A good example of this is the no negative equity guarantee schemes, which mean that the debt can be cleared upon the sale of the house, and will not leave anything outstanding for your relatives and children to repay when you pass away or go into long-term care.
In addition, you will always have the right to continue living in your home for the rest of your life and you can retain ownership, too, in case you want to pass this onto your children.
The key consideration with equity release is the fees, since it is a bit more expensive than your typical secured loan, charging rates from 3% per month, whereas your mortgage could be only 3% per year. The interest can really start to add up if you live another 20, 30, or 40 years and it can start to eat into your savings and any other money that you wanted to leave for your children as inheritance.
If putting money aside for inheritance is of vital importance, there are variations of equity release that allow you to do this, putting money separately for your children when you die. Plus, if you use equity release to gift money to your children, this can be free of inheritance tax if it is below £325,000 or within seven years of you passing away.
One of the ways to reduce the interest you pay overall is to truly budget how much money you need to withdraw. The more you borrow, the more interest you pay. Simple.
So you can use a budget calculator or equity release calculator to determine how much you need and what the proposed interest charged will be. You can also look at options like a draw-down mortgage so you can draw-down money as and when you need it, and only pay interest on what is charged. You may also want to look at whether you will move house or downsize during the loan term, because this could be an effective way to clear the loan and pay it off.